All About Skimmers
Oct. 13, 2011: ATM Skimmer Powered by MP3 Player …Almost a year ago, I wrote about ATM skimmers made of parts from old MP3 players. Since then, I've noticed quite a few more ads for these MP3-powered skimmers in the criminal underground, perhaps because audio skimmers allow fraudsters to sell lucrative service contracts along with their theft devices. The vendor of this skimmer kit advertises "full support after purchase," and "easy installation (10-15 seconds)." But the catch with this skimmer is that the price tag is misleading. That's because the audio files recorded by the device are encrypted. The Mp3 files are useless unless you also purchase the skimmer maker's decryption service, which decodes the audio files into a digital format that can be encoded onto counterfeit ATM cards.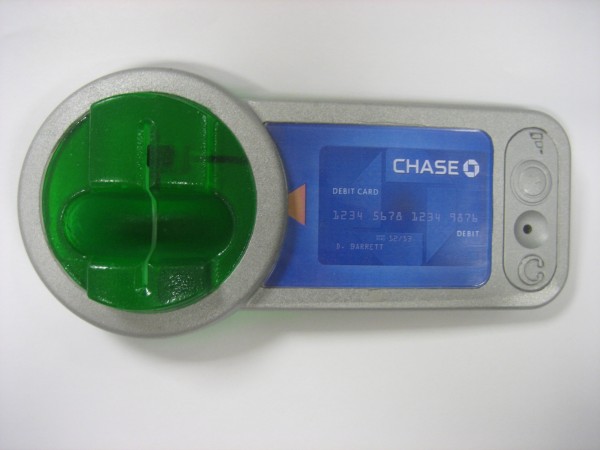 Dec. 7, 2011: Pro Grade (3D Printer-Made?) ATM Skimmer… In July 2011, a customer at a Chase Bank branch in West Hills, Calif. noticed something odd about the ATM he was using and reported it to police. Authorities who responded to the incident discovered a sophisticated, professional-grade ATM skimmer that they believe was made with the help of a 3D printer.
April 25, 2012: Skimtacular: All-In-One ATM Skimmer…I spent the past week vacationing (mostly) in Southern California, traveling from Los Angeles to Santa Barbara and on to the wine country in Santa Ynez. Along the way, I received some information from a law enforcement source in the area about a recent ATM skimmer attack that showcased a well-designed and stealthy all-in-one skimmer.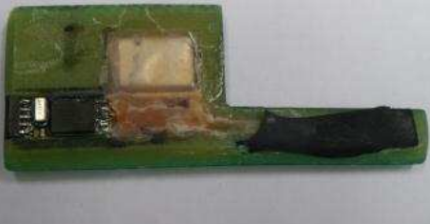 July 24, 2012: ATM Skimmers Get Wafer Thin… It's getting harder to detect some of the newer ATM skimmers, fraud devices attached to or inserted into cash machines and designed to steal card and PIN data. Among the latest and most difficult-to-spot skimmer innovations is a wafer-thin card reading device that can be inserted directly into the ATM's card acceptance slot.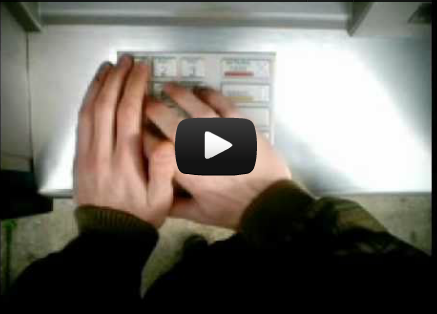 Sept. 5, 2012: A Handy Way to Foil ATM Skimmers… I spent several hours this past week watching video footage from hidden cameras that skimmer thieves placed at ATMs to surreptitiously record customers entering their PINs. I was surprised to see that out of the dozens of customers that used the compromised cash machines, only one bothered to take the simple but effective security precaution of covering his hand when entering his 4-digit code.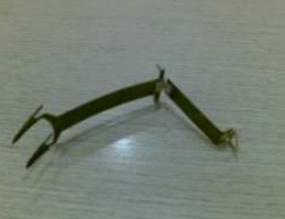 Nov. 20, 2012: Beware Card- and Cash-trapping at the ATM… Many security-savvy readers of this blog have learned to be vigilant against ATM card skimmers and hidden devices that can record you entering your PIN at the cash machine. But experts say an increasing form of ATM fraud involves the use of simple devices capable of snatching cash and ATM cards from unsuspected users.
Dec. 12, 2012: ATM Thieves Swap Security Camera for Keyboard…This blog has featured stories about a vast array of impressive, high-tech devices used to steal money from automated teller machines (ATMs). But every so often thieves think up an innovation that makes all of the current ATM skimmers look like child's play. Case in point: Authorities in Brazil have arrested a man who allegedly stole more than USD $41,000 from an ATM after swapping its security camera with a portable keyboard that let him hack the cash machine.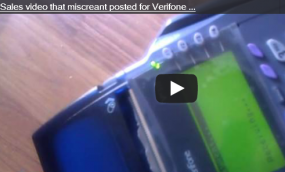 Dec. 18, 2012: Point-of-Sale Skimmers: No Charge…Yet… If you hand your credit or debit card to a merchant who is using a wireless point-of-sale (POS) device, you may want to later verify that the charge actually went through. A top vendor of POS skimmers ships devices that will print out "transaction approved" receipts, even though the machine is offline and is merely recording the customer's card data and PIN for future fraudulent use.