The news wires today are buzzing with stories about another potentially major credit/debit card breach at yet another retail chain: This time, the apparent victim is AB Acquisition, which operates Albertsons stores under a number of brands, including ACME Markets, Jewel-Osco, Shaw's and Star Markets. Today's post includes no special insight into this particular retail breach, but rather seeks to offer answers to some common questions regarding why we keep hearing about them.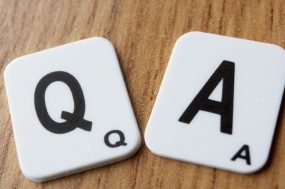 Why do we keep hearing about breaches involving bricks-and-mortar stores?
Credit and debit cards stolen from bricks-and-mortar stores (called "dumps") usually sell for at least ten times the price of cards stolen from online merchants (referred to in the underground as "CVVs" or just "credit cards"). As a result, dumps are highly prized by today's cyber crooks, and there are dozens of underground "card shops" online that will happily buy the cards from hackers and resell them on the open market. For a closer look at how these shops work (and how, for example, the people responsible for these retail break-ins very often also are actually running the card shops themselves) see Peek Inside a Carding Shop.
Okay, I'll bite: Why are dumps so much more expensive and valuable to attackers?
A big part of the price difference has to do with the number of steps it takes for the people buying these stolen cards (a.k.a. "carders") to "cash out" or gain value from the stolen cards. For example, which of these processes is likely to be more successful, hassle-free and lucrative for the bad guy?
1. Armed with a stack of dumps, a carder walks into a big box store and walks out with high-priced electronics or gift cards that he can easily turn into cash.
2. Armed with a list of CVVs, a carder searches online for stores that will ship to an address that is different from the one on the card. Assuming the transaction is approved, he has the goods shipped to a guy he knows at another address who will take a cut of the action. That is, *if* the fraudulently purchased goods don't get stopped or intercepted along the way by the merchant or shipping company when someone complains about a fraudulent transaction.
If you guessed #1, you're already thinking like a carder!
Snap! But it seems like these breaches are becoming more common. Is that true?
It's always hard to say whether something is becoming more common, or if we're just becoming more aware of the thing in question. I think it's safe to say that more people are looking for patterns that reveal these retail breaches (including yours truly, but somehow this one caught me– and just about everyone I've asked — unawares).
Certainly, banks — which shoulder much of the immediate cost from such breaches — are out for blood and seem more willing than ever to dig deep into their own fraud data for patterns that would reveal which merchants got hacked. Visa and MasterCard each have systems in place for the banks to recover at least a portion of the costs associated with retail credit and debit card fraud (such as the cost of re-issuing compromised cards), but the banks still need to be able to tie specific compromised cards to specific merchant breaches. Continue reading →