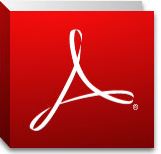 Adobe today released a software update to plug a critical security hole in its Flash Player, Adobe Acrobat and PDF Reader products. The patch comes a week after the software maker warned that miscreants were exploiting the Flash vulnerability to launch targeted attacks on users.
The Flash update addresses a critical vulnerability in Adobe Flash Player version 10.2.152.33 and earlier; versions (Adobe Flash Player version 10.2.154.18 and earlier versions for Chrome users) for Windows, Macintosh, Linux and Solaris operating systems; and Adobe Flash Player 10.1.106.16 and earlier versions for Android.
Adobe is urging all users to upgrade to the latest version — Flash v. 10.2.153.1 (Chrome users want v. 10.2.154.25, although Google is likely to auto-update it soon, given their past speediness in applying Flash updates). Update: According to The Register's Dan Goodin, Google updated Chrome to patch this Flash flaw a full three days ago!
Original post: Click this link to find out what version of Flash you have installed. If something goes wrong in your update, or if you're just a stickler for following directions, Adobe recommends uninstalling the current version of Flash before proceeding with the update (Mac users see this link).