Cybercrooks today began taking steps to resurrect the Gameover ZeuS botnet, a complex crime machine that has been blamed for the theft more than $100 million from banks, businesses and consumers worldwide. The revival attempt comes roughly five weeks after the FBI joined several nations, researchers and security firms in a global and thus far successful effort to eradicate it.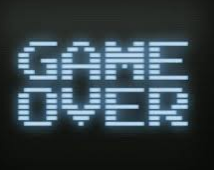 The researchers who helped dismantle Gameover Zeus said they were surprised that the botmasters didn't fight back. Indeed, for the past month the crooks responsible seem to have kept a low profile.
But that changed earlier this morning when researchers at Malcovery [full disclosure: Malcovery is an advertiser on this blog] began noticing spam being blasted out with phishing lures that included zip files booby-trapped with malware.
Looking closer, the company found that the malware shares roughly 90 percent of its code base with Gameover Zeus. Part of what made the original GameOver ZeuS so difficult to shut down was its reliance in part on an advanced peer-to-peer (P2P) mechanism to control and update the bot-infected systems.
But according to Gary Warner, Malcovery's co-founder and chief technologist, this new Gameover variant is stripped of the P2P code, and relies instead on an approach known as fast-flux hosting. Fast-flux is a kind of round-robin technique that lets botnets hide phishing and malware delivery sites behind an ever-changing network of compromised systems acting as proxies, in a bid to make the botnet more resilient to takedowns. Continue reading →