Adobe and Microsoft today each issued security updates to fix critical vulnerabilities in their software. Microsoft pushed 14 patches to address problems in Windows, Office, Internet Explorer and .NET, among other products. Separately, Adobe issued an update for its Flash Player software that corrects at least 18 security issues.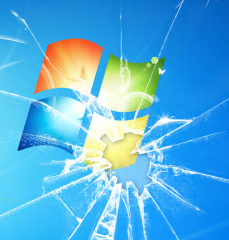 Microsoft announced 16 bulletins, but curiously two of those are listed as pending. Topping the list of critical updates from Microsoft is a fix for a zero-day vulnerability disclosed last month that hackers have been using in targeted cyber espionage attacks. Another critical patch targets 17 weaknesses in Internet Explorer, including a remotely exploitable vulnerability in all supported versions of Windows that earned a CVSS score of 9.3 (meaning it is highly likely to be exploited in drive-by attacks, and probably soon).
That flaw is a rare "unicorn-like" bug according to IBM X-Force, which discovered and reported the issue privately to Microsoft. In a blog post published today, IBM researchers described how the vulnerability can be used to sidestep the Enhanced Protected Mode sandbox in IE11, as well as Microsoft's EMET anti-exploitation tool that Microsoft offers for free.
"In this case, the buggy code is at least 19 years old, and has been remotely exploitable for the past 18 years," writes IBM researcher Robert Freeman. "Looking at the original release code of Windows 95, the problem is present. In some respects this vulnerability has been sitting in plain sight for a long time, despite many other bugs being discovered and patched in the same Windows library (OleAut32)."
Freeman said while unpatched Internet Explorer users are most at risk from this bug, the vulnerability also could be exploited through Microsoft Office files. "The other attack vectors this vulnerability could work with are Microsoft Office with script macros, for example in Excel documents," Freeman told KrebsOnSecurity. "Most versions of Office (since about 2003) have macros disabled by default so the user would have to enable them (which can be a fairly mindless YES click at the top of the screen). Or if a user is using an old enough version of Office, the macros will be enabled by default."