For the second time in a week, Adobe Systems Inc. says it plans fix a zero-day vulnerability in its Flash Player software that came to light after hackers broke into and posted online hundreds of gigabytes of data from Hacking Team, a controversial Italian company that's long been accused of helping repressive regimes spy on dissident groups.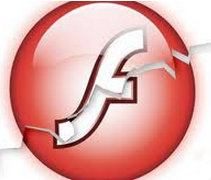 In an advisory published late Friday evening, Adobe said it plans to issue another Flash patch the week of July 13, 2015. "This vulnerability was reported to us following further investigation of the data published after the Hacking Team data breach," the advisory notes.
Adobe said the flaw is present in the latest version of Flash for Windows, Mac and Linux systems, and that code showing attackers how to exploit this flaw is already available online.
There is every reason to believe this exploit will soon be folded into exploit kits, crimeware used to foist drive-by downloads when unsuspecting visitors browse to a hacked or booby-trapped site. On Wednesday, Adobe patched a different vulnerability in Flash that was exposed in the Hacking Team breach, but not before code designed to attack the flaw was folded into the Angler and Nuclear exploit kits.
If you were on the fence about removing or disabling Flash altogether, now would be a great time to reconsider. I recently blogged about my experience doing just that, and found I didn't miss the program much at all after a month without it.