A story published here on July 12 about a new sextortion-based phishing scheme that invokes a real password used by each recipient has become the most-read piece on KrebsOnSecurity since this site launched in 2009. And with good reason — sex sells (the second most-read piece here was my 2015 scoop about the Ashley Madison hack).
But beneath the lurid allure of both stories lies a more unsettling reality: It has never been easier for scam artists to launch convincing, targeted phishing and extortion scams that are automated on a global scale. And given the sheer volume of hacked and stolen personal data now available online, it seems almost certain we will soon witness many variations on these phishing campaigns that leverage customized data elements to enhance their effectiveness.
The sextortion scheme that emerged this month falsely claims to have been sent from a hacker who's compromised your computer and used your webcam to record a video of you while you were watching porn. The missive threatens to release the video to all your contacts unless you pay a Bitcoin ransom.
What spooked people most about this scam was that its salutation included a password that each recipient legitimately used at some point online. Like most phishing attacks, the sextortion scheme that went viral this month requires just a handful of recipients to fall victim for the entire scheme to be profitable.
From reviewing the Bitcoin addresses readers shared in the comments on that July 12 sextortion story, it is clear this scam tricked dozens of people into paying anywhere from a few hundred to thousands of dollars in Bitcoin. All told, those addresses received close to $100,000 in payments over the past two weeks.
And that is just from examining the Bitcoin addresses posted here; the total financial haul from different versions of this attack is likely far higher. A more comprehensive review by the Twitter user @SecGuru_OTX and posted to Pastebin suggests that as of July 26 there were more than 300 Bitcoin addresses used to con at least 150 victims out of a total of 30 Bitcoins, or approximately $250,000.
There are several interesting takeaways from this phishing campaign. The first is that it effectively inverted a familiar threat model: Most phishing campaigns try to steal your password, whereas this one leads with it.
A key component of a targeted phishing attack is personalization. And purloined passwords are an evergreen lure because your average Internet user hasn't the slightest inkling of just how many of their passwords have been breached, leaked, lost or stolen over the years.
This was evidenced by the number of commenters here who acknowledged that the password included in the extortion email was one they were still using, with some even admitting they were using the password at multiple sites! 
Surprisingly, none of the sextortion emails appeared to include a Web site link of any kind. But consider how effective this "I've got your password" scam would be at enticing a fair number of recipients into clicking on one.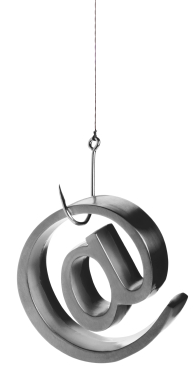 In such a scenario, the attacker might configure the link to lead to an "exploit kit," crimeware designed to be stitched into hacked or malicious sites that exploits a variety of Web-browser vulnerabilities for the purposes of installing malware of the attacker's choosing.
Also, most of the passwords referenced in the sextortion campaign appear to have been slurped from data breaches that are now several years old. For example, many readers reported that the password they received was the one compromised in LinkedIn's massive 2012 data breach.
Now imagine how much more convincing such a campaign would be if it leveraged a fresh password breach — perhaps one that the breached company wasn't even aware of yet.
There are many other data elements that could be embedded in extortion emails to make them more believable, particularly with regard to freshly-hacked databases. For example, it is common for user password databases that are stolen from hacked companies to include the Internet Protocol (IP) addresses used by each user upon registering their account.
This could be useful for phishers because there are many automated "geo-IP" services that try to determine the geographical location of Website visitors based on their Internet addresses.
Some of these services allow users to upload large lists of IP addresses and generate links that plot each address on Google Maps. Suddenly, the phishing email not only includes a password you are currently using, but it also bundles a Google Street View map of your neighborhood!
There are countless other ways these schemes could become far more personalized and terrifying — all in an automated fashion. The point is that automated, semi-targeted phishing campaigns are likely here to stay.
Here are some tips to help avoid falling prey to these increasingly sophisticated phishing schemes:
–Avoid clicking on links and attachments in email, even in messages that appear to be sent from someone you know.
–Urgency should be a giant red flag. Most phishing scams invoke a temporal element that warns of dire consequences should you fail to respond or act quickly. Take a deep breath. If you're unsure whether the message is legitimate, visit the site or service in question manually (ideally, using a browser bookmark so as to avoid potential typosquatting sites).
–Don't re-use passwords. If you're the kind of person who likes to use the same password across multiple sites, then you definitely need to be using a password manager. That's because password managers handle the tedious task of creating and remembering unique, complex passwords on your behalf; all you need to do is remember a single, strong master password or passphrase. In essence, you effectively get to use the same password across all Web sites.
Some of the more popular password managers include Dashlane, Keepass, LastPass. [Side note: Using unique passwords at each site also can provide a strong clue about which Web site likely got breached in the event that said password shows up in one of these targeted phishing attacks going forward].
-Do not respond to spam or phishing emails. Several readers reported sending virtual nastygrams back to their would-be sextortionists. Please resist any temptation to reply. In all likelihood, the only thing a reply will accomplish is letting the attackers know they have a live one on the hook, and ensuring that your email address will receive even more scams and spams in the future.
-Don't pay off extortionists. For the same reason that replying to spammers is a bad idea, rewarding extortionists only serves to further the victimization of yourself and others. Also, even if someone really does have the goods on you, there is no way that you as the victim can be sure that paying makes the threat go away.