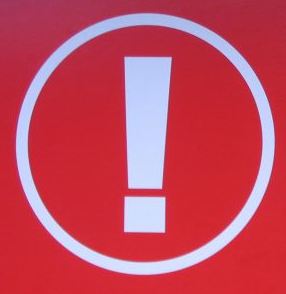 Adobe Systems Inc. warned late Friday that malicious hackers are exploiting a previously unknown security hole present in current versions of its Adobe Reader, Acrobat and Flash Player software.
"There are reports that this vulnerability is being actively exploited in the wild against both Adobe Flash Player and Adobe Reader and Acrobat," the company said in a brief blog post published Friday evening. "This vulnerability could cause a crash and potentially allow an attacker to take control of the affected system."
Adobe said the vulnerability exists in Flash Player 10.0.45.2 and earlier versions for Windows, Macintosh, Linux and Solaris operating systems, and a component (authplay.dll) of Adobe Reader and Acrobat versions 9.x for Windows, Mac and UNIX operating systems.
The company notes that the Flash Player 10.1 Release Candidate, available from this link, does not appear to be vulnerable. Adobe also said Adobe Reader and Acrobat 8.x are confirmed not vulnerable. Further, Adobe Reader and Acrobat users can mitigate the threat from this flaw by deleting, renaming or removing access to the "authplay.dll" file that ships with Reader and Acrobat (although users may still experience a non-exploitable crash or error message when opening a PDF that contains Flash content).
The vulnerable component should be located at these spots for Windows users:
Adobe Reader: C:\Program Files\Adobe\Reader 9.0\Reader\authplay.dll
Acrobat: C:\Program Files\Adobe\Acrobat 9.0\Acrobat\authplay.dll
Adobe says it is working on an official patch for the problem. Stay tuned for more details.
Update, June 7, 11:25 a.m. ET: Symantec is reporting that one strain of malware exploiting this vulnerability is something it calls Trojan.Pidief.J, which is a PDF file that drops a backdoor onto the compromised computer if an affected product is installed. Clearly, this is a follow-the-bouncing-malware type of exploit: "Upon analysis of an attack, it is also observed that a malicious [Shockwave Flash] file (detected as Trojan Horse) is used in conjunction with an HTML file (detected as Downloader) to download another malware (detected as Backdoor.Trojan) from the web," the company said. Symantec notes that while the current attacks against this flaw are targeted and limited, that will likely soon change as more criminal groups start taking advantage of the vulnerability.
Update, June 8, 12:40 p.m. ET: Adobe said today that it plans to issue a patch for the Flash vulnerability (on 10.x versions of Flash) on Thursday, June 10, for Windows, Linux and Mac. But the software maker said it doesn't expect to ship an update for Windows, Linux and Mac versions of Adobe Reader and Acrobat until June 29. Adobe also posted steps that Mac and Linux users can take to mitigate any threat from these vulnerabilities, in an updated advisory.