Cyber crooks stole just shy of $1 million from a satellite campus of The University of Virginia last week, KrebsOnSecurity.com has learned.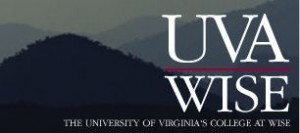 The attackers stole the money from The University of Virginia's College at Wise, a 4-year public liberal arts college located in the town of Wise in southwestern Virginia.
Kathy Still, director of news and media relations at UVA Wise, declined to offer specifics on the theft, saying only that the school was investigating a hacking incident.
"All I can say now is we have a possible computer hacking situation under investigation," Still said. "I can also tell you that as far as we can tell, no student data has been compromised."
According to several sources familiar with the case, thieves stole the funds after compromising a computer belonging to the university's comptroller. The attackers used a computer virus to steal the online banking credentials for the University's accounts at BB&T Bank, and initiated a single fraudulent wire transfer in the amount of $996,000 to the Agricultural Bank of China. BB&T declined to comment for this story.
Sources said the FBI is investigating and has possession of the hard drive from the controller's PC. A spokeswoman at FBI headquarters in Washington, D.C. said that as a matter of policy the FBI does not confirm or deny the existence of investigations.
The attack on UVA Wise is the latest in a string of online bank heists targeting businesses, schools, towns and nonprofits. Last week, cyber thieves stole more than $600,000 from the Catholic Diocese of Des Moines, Iowa.
Update, Sept. 4, 4:27 p.m. ET: Jordan Fifer, a reporter for the Highland Cavalier, the official student newspaper for UVA-Wise, writes that school officials now say they have recovered the stolen money.