I recently returned from a trip to Russia, where I traveled partly to interview a few characters involved in running the world's biggest illicit online pharmacies. I arrived just days after the real fireworks, when several truckloads of masked officers from Russian drug enforcement bureaus raided a party thrown exclusively for the top moneymakers of Rx-Promotion, a major e-pharmacy program co-owned by one of the men I went to meet.
Within a few hours of my arrival in Moscow, I called Pavel Vrublevsky, the founder of ChronoPay, Russia's largest processor of online payments. For years, I had heard that Vrublevsky was known online as "RedEye," and that Rx-Promotion was using ChronoPay as the core credit card processor. Unlike other rogue Internet pharmacies, Rx-Promotion's claim to fame is that it is one of the few that sells controlled substances, such as addictive painkillers like Oxycontin, Oxycodone and Codeine over the Internet without requiring a prescription.
Late last summer I came into possession of a mountain of evidence showing that not only is ChronoPay the core credit card processor for Rx-Promotion, but that Vrublevsky also is co-owner of the pharmacy program and  that ChronoPay executives have steered the pharmacy's activities for some time.
In mid-2010, ChronoPay was hacked, and many of the company's internal documents were posted on random LiveJournal blogs and other places that were mostly shut down shortly thereafter. But a much larger cache of tens of thousands of ChronoPay e-mails, and thousands of recorded phone calls and documents were siphoned from the company and distributed to a handful of people, including me.
Among the few others who have these documents is Igor Gusev, an early co-founder of ChronoPay and the man now charged by Russian officials as the owner of a competing online pharmacy affiliate program called Glavmed. Gusev is currently trickling out the leaked ChronoPay documents in a Russian language blog about Vrublevsky called Redeye-blog.com, mainly because he believes Vrublevsky was responsible for helping to bring the charges against him.
I told Vrublevsky that I'd also received the cache of stolen data, and as a result he has been calling me almost daily for the past eight months. His goals: To keep tabs on my activities and to learn tidbits about others in his industry. But most of all, Vrublevsky has acknowledged he's been hoping to feed me tips that would lead to other stories that aren't about him or what's in those documents.
Some of what he's told me has checked out and has indeed been useful. Yet, now that I've had time to pore over these documents and emails in detail (almost all of them are in Russian), a much clearer picture of Vrublevsky and his businesses is beginning to emerge.
My analysis indicates that in 2010 alone, Rx-Promotion sold tens of millions of dollars worth of generic prescription drugs (mostly to Americans), including millions of controlled pills that have high resale value on the street, such as Valium, Percocet, Tramadol, and Oxycodone. And yes, buyers are getting more or less what they're seeking from this program, contrary to popular perception (more soon on how I know that).
I hadn't told Vrublevsky that I was coming to Russia before I arrived on Feb. 8. But I wasted no time in phoning him via Skype, using the line he normally calls me on several times a week.
"Duuuuuuuudddde!," he answers. "It's 7 a.m. where you are, who died?"
I reply that I am in fact in his time zone and that we should meet. After another long "Duuuuuuuuddde!" Vrublevsky promises to send a car if I will wait in the hotel lobby. He tells me he'll be sending along with the driver his receptionist, named Vera. He proceeds to describe Vera as  this grossly overweight, unattractive older lady but, hey, she speaks English and knows how to deal with Westerners, so she's coming, he says.
Fifteen minutes later, I am seated in the lobby waiting for Vera, watching incoming guests as they stomp off snow and trudge through the hotel's revolving door. I find it difficult to avoid staring at this unusually attractive, slender, dark-haired young woman standing nervously just beside the door. I notice she also keeps glancing at me. Finally, she comes over and asks if my name is Brian. I am momentarily alarmed (I know next to no one in Moscow yet) until she says her name is Vera and I suddenly remember with a smile why I can trust almost nothing of what comes out of Vrublevsky's mouth.
The joke continues when, after enduring about 20 minutes of creeping Moscow rush hour traffic to travel a couple of miles, we arrive at ChronoPay's offices and I run into the same girl clad in different clothes: It turns out that Vera has a twin sister who also works at the company.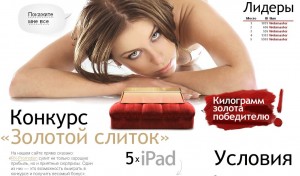 Vrublevsky is feeling especially punchy. Apparently, someone arranged a police raid on the Rx-Promotion Gold Party, a gathering held four nights earlier at Moscow's Golden Palace. The normally boozy and bawdy event is thrown for all Rx-Promotion affiliates — those several hundred individuals who pimp Rx-Promotion pharmacy sites by whatever means necessary (usually by hacking sites and through search engine manipulation). The top affiliate was to win an actual 1-kilogram bar of gold, while other leading pill pushers would win iPads and iPhones.
Unfortunately for the Rx-Promotion affiliates, the party was broken up when several busloads of men in ski masks and machine guns stormed the party and began interrogating the revelers. Vrublevsky claims the men were sent on behalf of the drug enforcement authorities, but according to several of those in attendance who posted on various Russian forums about the experience, the police appear to have used the raid as a pretense to match Rx-Promotion affiliates' online identities to real faces and names.
Vrublevsky never showed at his own party. As he explains it, the day before his wife inexplicably pleaded with him to go on an emergency vacation to the Maldives. What's more, someone had the presence of mind to take down all Rx-Promotion logos from the rented party space hours before the police arrived.
"The whole Russian Internet knew there was supposed to be an RX-Promotion party in Moscow, and obviously everyone would expect logotypes of Rx-Promotion," Vrublevsky tells me, chain smoking Marlboros in his company's cramped boardroom, which features an enormous, outdated map of the world that is flanked by swords and a giant red Soviet-era flag. "And for some reason," he continues, speaking about himself in the third person, "everyone expected Mr. Vrublevsky would show up there. Obviously, Mr. Vrublevsky would probably not be able to control every [person] with a cell phone camera around. And for that reason, Mr. Vrublevksy decided not to be there. At the same time, someone else decided to remove all of the Rx-Promotion logos around. Mr. Vrublevsky flies to Maldives to have a one-week vacation. He then gets a phone call that there are five buses of special forces from Russian DEA going to that party, closing down Golden Palace and two nearby cafes, just for the reason that there are too many special forces and dogs and cameras. Getting in there just to find out some very stupid shit: There is no Mr. Vrublevsky, no logotype, absolutely nothing to shoot on their video."
Vrublevsky said he believes Gusev or one of his enemies paid a lot of money to bribe police into ruining his fun.
For his part, Gusev doesn't want to disabuse anyone of the notion that he might have been responsible for causing his old enemy pain: Gusev is currently in exile from Russia on account of the criminal charges against him, and so he's happy to see Vrublevsky apparently fleeing the country — if only temporarily — in response to law enforcement action.
"This raid at the party was very funny, because from one point of view everyone was sure it was my [doing], and it's good for me if everyone thinks this," Gusev said in a phone interview. He dodges the direct question, but concedes that the videos he has on his own blog post about the raid are not from the raid itself but from an unrelated incident. It is difficult to believe he would not have videos from the busted party if he was somehow responsible.
Gusev says if anyone had advance knowledge of the police raid, it was Vrublevsky.
"I find it strange that he went to Maldives the day before, when he never misses any of his parties," Gusev told me. "All of the parties are very expensive and it's the best time for him to meet people and show everyone that he's powerful and cool. For me, knowing Pavel much better than anyone else from these people, it's very strange. If he didn't know, he was somehow expecting something [might] happen."