Leaked online chats between the co-owners of the world's largest pharmacy spam operation reveal the extent to which illicit organizations in Russia purchase political protection, and bribe public officials into initiating or stalling law enforcement investigations.
Last month, there was a leak of more than four years of chat logs seized by Russian police who had arrested and interrogated Dmitry Stupin, allegedly the co-owner of GlavMed and the now-defunct SpamIt, organizations that paid spammers millions of dollars each month to promote fly-by-night online pharmacies.
In the the Jan. 9, 2010 chat between Stupin and Igor Gusev, the alleged other owner of GlavMed and SpamIt, Gusev has just learned that he and his operation are under investigation by Russian authorities (Gusev would be formally charged with illegal business activities in October 2010, forcing the closure of SpamIt). Gusev says he may be able to purchase shelter from the charges by funneling money to key Russian politicians who have influence over investigators.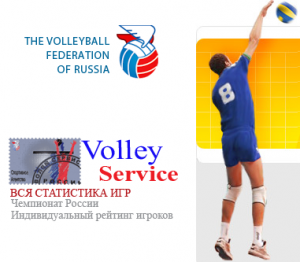 Specifically, Gusev suggests purchasing a sponsorship of the Volleyball Federation of Russia. The price tag for this is an official sponsorship fee of 10 million rubles (about $350,000 USD), plus $150,000 in cash. The official head of the federation, Nikolai Patrushev, is a powerful man in Russian law enforcement. Patrushev was director of the Russian FSB, the successor organization to the KGB, from 1999 to 2008; he has been secretary of the Security Council of Russia since 2008.
Sources say it is typical for Russian sport leagues and charities to be used as vehicles for funneling money into the pockets of policymakers. One example comes from a book by Lennart Dahlgren, former head of the Russian division of Swedish furniture maker IKEA. In Despite Absurdity: How I Conquered Russia While It Conquered Me, Dahlgren writes of having to pay bribes of 30 million Rubles ($1 million USD) to Russian charities that helped funnel money to bureaucrats and top officials.
In this chat, translated from Russian into English, Gusev mentions that a close friend of his family is a director general of the Volleyball Federation;
Gusev: We have big problems. Register fake mailbox somewhere. I will send you something very important.
Gusev: Let's move Jabber to a new server and encrypt it. We'll have a trusted communication channel. Everything is very bad 🙁
Gusev: asdas12334@mail.ru / mgadjadtwa2009. check the e-mail.
Gusev: Are you reading?
Stupin: Yes. Do not know what to say.
Gusev: There is nothing to say. We have only two ways: find someone from law enforcement, pay up and be under protection [or] be placed in jail for 7-9 years and do self-analysis. I have one more way out, but I could not decide regarding it in December, because it was very expensive. It is about 10 million rubles officially and 150K under the table.
Gusev: Red [ChronoPay CEO and former business partner Pavel Vrublevsky] is such an asshole. Leaked information about the whole scheme in hopes to get me arrested. Now, everyone is under investigation. Does your brother have any connection "high above"?
Stupin: No.
Gusev: I asked "just in case". I will try to get sponsorship of Volleyball Federation (Patrushev is its president). Maybe it's a good idea for you to go somewhere, to Turkey, for example, until we know if we are going to be either squashed or milked. One good thing: nobody has asked about you yet.
Stupin: No, thank you. Who told you about volleyball? It is a public organization, its financial books are open.
Gusev: Close family friend – general director of that association. He helped Russian Standard [popular brand of Russian Vodka] when they were getting squashed.
Stupin: Maybe we'll give him this money? Federation has open books, if someone wants to take money from it — it is going to be noticed.
Gusev: What am I going to tell Andrei about prosecutors' office? I do not want to scare him, but he has to be in the loop. Maybe we'll suggest him to go to Turkey again?
Stupin: Do you think we need to notify him now? Let's wait, if they summon you – then we'll tell him, but not now.
Gusev: What if they do not summon me, but will come directly and interrogate me and confiscate the servers?
Stupin: Yes he is waiting for it for several months already.
Gusev: Ok, let's not do it now. Let's move Jabber to another domain.
Stupin: Yes, get rid of "despmedia",  close domains, liquidate the firm, and finally make the founder (of the company) from somewhere abroad. Changing location will not give us anything.
Gusev: I removed everyone from the firm, I am alone there. Liquidation is in progress. The office is leased by a company, which I have no relationship with.
Stupin: Very well. I will tell Andrei to get new IPs and domains.
Gusev: Okay.
Stupin: (to andy@im.despmedia.com): Despmedia.com, where is it physically?
Andy: Server is in Russia, but there are several proxies there.
Stupin: Can you let me know what's going on there?  Let me read the message trail. I need to know where the leak of information is. Red, when he wanted to fight with everyone, told our Law Enforcement about the whole idea of on-line pharmacy.  Now they are looking who to milk.
Andy: We do not keep Jabber logs. Chat is encrypted, it's impossible to connect to server without chat client configured with SSL.
Stupin (to Gusev): I had to tell him something… Came out OK, I think.
Gusev: OK.  I will use the same story.
Stupin: But it's the truth.
Gusev: Yes, but omitting the details.
Gusev: Let's talk less regarding work and money over the phone. Only if it is urgent. I ordered two payments from Despmedia [the legal entity that owns GlavMed and other businesses tied to Gusev]. This is to Volleyball association/FSB. In the morning, please, make sure that money got transferred.
In May 2011, Gusev told me that he was a paid sponsor of the Russian Volleyball League, hoping to persuade someone to stop the criminal case against him. Gusev is convinced, and other leaked documents confirm his suspicions, that law enforcement interest in his activities was paid for by his former business partner turned competitor Pavel Vrublevsky.
In late 2010, Vrublevsky secured a sponsorship of the Russian Basketball League for his employer, ChronoPay, until recently Russia's largest processor of online payments. The basketball league is headed by Sergei Ivanov, a former KGB officer who was tapped by Russian President Vladimir Putin as deputy prime minister of Russia.
"All that I wanted was to speak with someone from FSB [who] was making this [case] for Pavel, and to persuade them to stop all this conflict before it's too late," Gusev said. "Unfortunately, this didn't help me very much."
It apparently didn't help Vrublevsky much either: the former ChronoPay executive and reputed co-owner of the illicit Rx-Promotion rogue Internet pharmacy program now sits in a Moscow prison, awaiting trial on charges of hiring a hacker to launch Internet attacks against his company's competitors.