Authorities in Manhattan today unsealed indictments against 55 people suspected of operating an identity theft and financial fraud ring, including a number of insiders at banks and companies throughout New York who allegedly helped to steal more than $2 million from hundreds of customers and clients.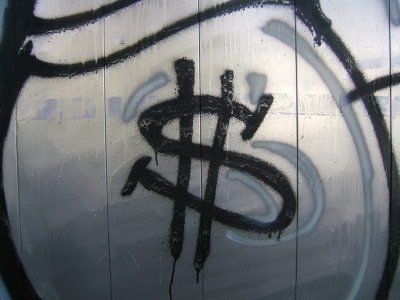 Prosecutors say the 18-month-long investigation is notable because it underscores the ways in which traditional street crooks are moving their activity online: New York authorities maintain that more than a dozen of the defendants have violent criminal records and belong to different street gangs in Brooklyn.
At the center of the alleged conspiracy are employees at New York institutions that had access to large amounts of sensitive consumer and business data. Among those being arraigned today in a New York state court are JP Morgan Chase employees Karen Chance, Mercy Adebandjo and Joanna Gierczack; Tracey Nelson, an employee of the United Jewish Appeal-Federation; Roberto "Robbie" Millar, a car salesman for Open Road-Audi in Brooklyn; and Nicola Bennett, a compliance officer employed by AKAM Associates Inc., a residential property management company.
"These insiders used their positions to gain access to client data, and then sold that data to make money for themselves and their accomplices," District Attorney Cyrus Vance Jr. said in a written statement. "We will continue to work with our partners to build significant cases to disrupt identity theft and dismantle these criminal organizations."
The indictments allege that middlemen named in the conspiracy purchased personal information on customers and donors from Nelson and Millar, and then either re-sold the data or used it themselves to commit fraudulent financial transactions.
Prosecutors also charge that the Chase employees abused their access to steal personal data on account holders, and sold the information to counterfeit check makers and to individuals who specialized in setting up and executing fraudulent bank transfers.
Some of the defendants are alleged to have recruited other indicted members for the purpose of using their bank accounts to conduct fraudulent transactions. Prosecutors say the recruiters played a dual role: trafficking in stolen personal information bought from others, and recruiting people to provide bank accounts through which they could commit fraud.
These so-called "collusive account holders" — effectively complicit money mules — make up the bulk of the individuals named in the indictments. New York authorities charge that when defendants wanted to withdraw money quickly from collusive accounts, they purchased US Postal Service money orders with the debit cards linked to the accounts.
The indictments state that some the defendants arraigned today used automated systems set up by Citibank and TD Bank to change the personal information on ID theft victims' bank records, including the victims' contact address, phone numbers and email addresses.
For example, prosecutor alleged that one of the defendants,  Josiah "Pespi" Boatwains, would request that stolen credit cards be mailed to an address where a co-conspirator Richard Ramos, an employee at United Parcel Service (UPS) would intercept the cards on Boatwain's behalf in exchange for money.
Boatwains and two other defendants allegedly then used those stolen cards to purchase luxury items that other defendants sold to co-conspirators named in the indictments. Other defendants allegedly used hijacked credit card account numbers to make online purchases buying airline tickets, movie ticket, credit reports, pizza and iTunes products.
A statement of facts filed with the New York State Supreme Court notes that there is a large amount of violent activity that surrounds the defendants in this case. The statement reads:
"During the course of our investigation 2 targets of the investigation were murdered. One of the deceased was brutally murdered. When his body was found by the police, they recovered personal identifying information of victims linked to our case. Specifically, on his person, a copy of a check was found that was from one of our identity theft victims that had donated to the United Jewish Appeal."

"In addition, we are informed by the police department that many of these defendants are members of the Brooklyn Gang called "The Outlaws," and others are Bloods and Crypts [sic]. Many of our defendants have violent criminal convictions."
New York authorities say they expect the dollar losses to increase as the investigation continues.