Oracle has shipped a critical update that fixes at least 14 security vulnerabilities in its Java JRE software. The company is urging users to deploy the fixes as quickly as possible.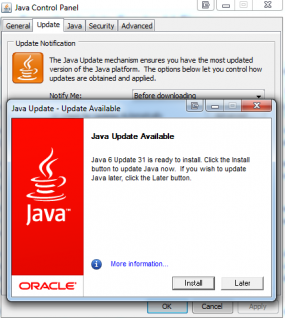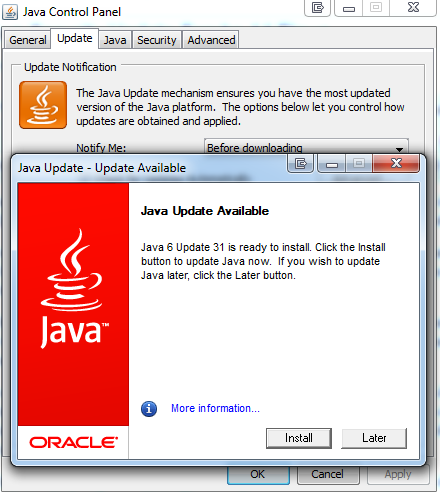 Java flaws are a favorite target of miscreants and malware because of the program's power and massive install base: Oracle estimates that Java is installed on more than three billion machines worldwide.
In an emailed advisory accompanying the new release, Oracle urged users to update without delay. "Due to the threat posed by a successful attack, Oracle strongly recommends that customers apply fixes as soon a possible."
The new versions are Java 6 Update 31, and Java 7 Update 3. To see if you have Java installed and to find out what version you have, visit Java.com and click the "Do I have Java?" link. Existing users should be able to update by visiting the Windows Control Panel and clicking the Java icon, or by searching for "Java" and clicking the "Update Now" button from the Update tab.
Each time Oracle ships a security update, I urge readers who have this program installed to reevaluate whether they need it at all. Failing to keep Java updated leaves you dangerously vulnerable to attacks. For those who need Java for the occasional site or service, disconnecting it from the browser plugins and temporarily reconnecting when needed is one way to minimize issues with this powerful program. Leaving the Java plugin installed in a secondary browser that is only used for sites or services that require Java is another alternative.