Adobe and Microsoft today each issued critical updates to plug security holes in their products. The patch batch from Microsoft fixes at least 11 flaws in Windows and Windows software. Adobe's update tackles four vulnerabilities that are present in current versions of Adobe Acrobat and Reader.

Seven of the 11 bugs Microsoft fixed with today's release earned its most serious "critical" rating, which Microsoft assigns to flaws that it believes attackers or malware could leverage to break into systems without any help from users. In its security bulletin summary for April 2012, Microsoft says it expects miscreants to quickly develop reliable exploits capable of leveraging at least four of the vulnerabilities.
Among those is an interesting weakness (MS12-024) in the way that Windows handles signed portable executable (PE) files. According to Symantec, this flaw is interesting because it lets attackers modify signed PE files undetected.
"In addition, the attacker doesn't need to worry about controlling memory; once the user runs the content, the device has been infected," wrote John Harrison, group product manager for Symantec Security Response. "The most common attack will probably be a scenario in which a site offers a free download of a specific program that appears to be legitimately signed."
Wolfgang Kandek, chief technology officer for vulnerability management firm Qualys, is particularly worried about MS12-027, because the weakness spans an unusually wide range of Microsoft products. Microsoft agrees, calling this patch the highest priority security update this month.
"What makes this bulletin stand out is that Microsoft is aware of attacks in the wild against it and it affects an unsually wide-range of Microsoft products, including Office 2003 through 2010 on Windows, SQL Server 2000 through 2008 R2, BizTalk Server 2002, Commerce Server 2002 through 2009 R2, Visual FoxPro 8 and Visual Basic 6 Runtime," Kandek said. "Attackers have been embedding the exploit for the underlying vulnerability (CVE-2012-0158) into an RTF document and enticing the target into opening the file, most commonly by attaching it to an e-mail. Another possible vector is through web browsing, but the component can potentially be attacked through any of the mentioned applications."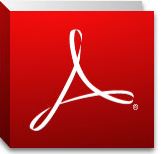 Other notable fixes from Microsoft this month include a .NET update, and a patch for at least five Internet Explorer flaws. Patches are available for all supported versions of Windows, and available through Windows Update.
Adobe's updates fix critical problems in Acrobat and Reader on all supported platforms, including Windows, Mac OS X, and Linux. Users on Windows and Mac can use each products' built-in update mechanism. The newest, patched version of both Acrobat and Reader is v. 10.1.3 for Windows and Mac systems. The default configuration is set to run automatic update checks on a regular schedule, but update checks can be manually activated by choosing Help > Check for Updates. Reader users who prefer direct links to the latest version can find them by clicking the appropriate OS, Windows, Mac or Linux (v. 9.5.1).
As always, if you have any problems installing or applying these updates, please leave a note about your experience in the comments below.