Adobe and Microsoft today each released software updates to fix serious security flaws in their products. Adobe pushed an update that plugs a pair of holes in its Flash Player software. Microsoft issued five updates, including one that addresses a zero-day vulnerability in Internet Explorer that attackers have been exploiting of late.
Microsoft's five bulletins address 23 distinct security weaknesses in Microsoft Windows, Internet Explorer and Silverlight. The Internet Explorer patch is rated critical for virtually all supported versions of IE, and plugs at least 18 security holes, including a severe weakness in IE 9 and 10 that is already being exploited in targeted attacks.
Microsoft notes that the exploits targeting the IE bug seen so far appear to perform a check for the presence of Microsoft's Enhanced Mitigation Experience Toolkit (EMET); according to Microsoft, the exploits fail to proceed if EMET is detected. I've recommended EMET on several occasions, and would encourage any Windows users who haven't yet deployed this tool to spend a few minutes reading this post and consider taking advantage of it to further harden their systems. The latest version — 4.1 — is available at this link and requires Microsoft's .NET Framework 4 platform. For those of you who don't mind beta-testing software, Microsoft has released a preview version of the next generation of EMET — EMET 5.0 Technical Preview.
This month's updates include a fix for another dangerous bug — deep within the operating system on just about every major version of Windows  — that also was publicly disclosed prior to today's patches. Microsoft's Technet Blog has more details on these and other bulletins released today.
Readers still using Windows XP should remember that after next month, Microsoft will stop releasing security updates for that version of Windows. Microsoft recently announced that it will make available for free a Windows XP data transfer tool to ease the hassle of upgrading to a newer version of Windows. I would submit that if your PC runs XP and came with XP installed, that it might be time to upgrade the computer hardware itself.
In any case, using Windows XP beyond next month is not the greatest idea, and it's time for XP users to consider other options. Don't forget that there are many flavors of Linux that will run quite happily on older hardware. If you've been considering the switch for a while, take a few distributions for a spin using one of dozens of flavors of Linux available via Live CD.
FLASH UPDATE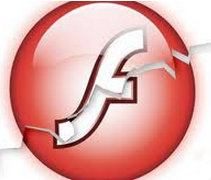 Adobe's Flash update brings the media player to  v. 12.0.0.77 on Windows and Mac OS X.  This link will tell you which version of Flash your browser has installed. IE10 and Chrome should auto-update their versions of Flash. If your version of Chrome (on either Windows, Mac or Linux) is not yet updated to v. 12.0.0.77, you may just need to close and restart the browser.
The most recent versions of Flash are available from the Adobe download center, but beware potentially unwanted add-ons, like McAfee Security Scan). To avoid this, uncheck the pre-checked box before downloading, or grab your OS-specific Flash download from here. Windows users who browse the Web with anything other than Internet Explorer will need to apply this patch twice, once with IE and again using the alternative browser (Firefox, Opera, e.g.). Adobe does not appear to have released any updates for AIR as it often does when pushing new Flash patches.
As always, please drop a note in the comments section if you experience any issues with the updates released today.