Adobe and Microsoft today each released updates to fix critical security vulnerabilities in their software. Adobe issued patches for Flash Player and AIR, while Microsoft's Patch Tuesday batch includes seven update bundles to address a whopping 66 distinct security holes in Windows and related products.

The vast majority of the vulnerabilities addressed by Microsoft today are in Internet Explorer, the default browser on Windows machines. A single patch for IE this month (MS14-035) shores up at least 59 separate security issues scattered across virtually every supported version of IE. Other patches fix flaws in Microsoft Word, as well as other components of the Windows operating system itself.
Most of the vulnerabilities Microsoft fixed today earned its "critical" rating, meaning malware or bad guys could exploit the flaws to seize control over vulnerable systems without any help from users, save perhaps for having the Windows or IE user visit a hacked or booby-trapped Web site. For more details on the individual patches, see this roundup at the Microsoft Technet blog.
Adobe's update for Flash Player fixes at least a half-dozen bugs in the widely-used browser plugin. The Flash update brings the media player to v. 14.0.0.125 on Windows and Mac systems, and v. 11.2.202.378 for Linux users. To see which version of Flash you have installed, check this link.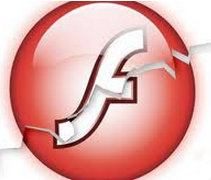 IE10/IE11 and Chrome should auto-update their versions of Flash. If your version of Flash on Chrome (on either Windows, Mac or Linux) is not yet updated, you may just need to close and restart the browser. Chrome version 35.0.1916.153  includes this Flash update; to see which version of Chrome you're running, click the 3-bars icon to the right of the address bar and select "About Google Chrome."
The most recent versions of Flash are available from the Adobe download center, but beware potentially unwanted add-ons, like McAfee Security Scan). To avoid this, uncheck the pre-checked box before downloading, or grab your OS-specific Flash download from here.
Windows users who browse the Web with anything other than Internet Explorer will need to apply this patch twice, once with IE and again using the alternative browser (Firefox, Opera, e.g.). If you have Adobe AIR installed (required by some programs like Tweetdeck and Pandora Desktop), you'll want to update this program. AIR ships with an auto-update function that should prompt users to update when they start an application that requires it; the newest, patched version is v. 14.0.0.110 for Windows, Mac, and Android.