Get your patch chops on people, because chances are you're running software from Microsoft, Adobe or Oracle that received critical security updates today. Adobe released a Flash Player update to fix at least 22 flaws, including one flaw that is being actively exploited. Microsoft pushed out 11 update bundles to fix more than two dozen bugs in Windows and associated software, including one that was publicly disclosed this month. And Oracle has an update for its Java software that addresses at least 15 flaws, all of which are exploitable remotely without any authentication.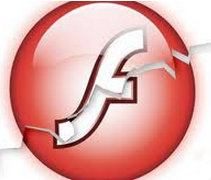 Adobe's patch includes a fix for a zero-day bug (CVE-2015-3043) that the company warns is already being exploited. Users of the Adobe Flash Player for Windows and Macintosh should update to Adobe Flash Player 17.0.0.169 (the current versions other OSes is listed in the chart below).
If you're unsure whether your browser has Flash installed or what version it may be running, browse to this link. Adobe Flash Player installed with Google Chrome, as well as Internet Explorer on Windows 8.x, should automatically update to version 17.0.0.169.
Google has an update available for Chrome that fixes a slew of flaws, and I assume it includes this Flash update, although the Flash checker pages only report that I now have version 17.0.0 installed after applying the Chrome update and restarting (the Flash update released last month put that version at 17.0.0.134, so this is not particularly helpful). To force the installation of an available update, click the triple bar icon to the right of the address bar, select "About Google" Chrome, click the apply update button and restart the browser.
The most recent versions of Flash should be available from the Flash home page, but beware potentially unwanted add-ons, like McAfee Security Scan. To avoid this, uncheck the pre-checked box before downloading, or grab your OS-specific Flash download from here. Windows users who browse the Web with anything other than Internet Explorer may need to apply this patch twice, once with IE and again using the alternative browser (Firefox, Opera, e.g.).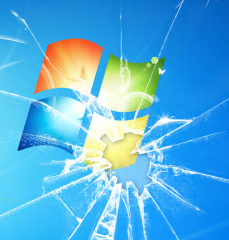 Microsoft has released 11 security bulletins this month, four of which are marked "critical," meaning attackers or malware can exploit them to break into vulnerable systems with no help from users, save for perhaps visiting a booby-trapped or malicious Web site. The Microsoft patches fix flaws in Windows, Internet Explorer (IE), Office, and .NET
The critical updates apply to two Windows bugs, IE, and Office. .NET updates have a history of taking forever to apply and introducing issues when applied with other patches, so I'd suggest Windows users apply all other updates, restart and then install the .NET update (if available for your system).
Oracle's quarterly "critical patch update" plugs 15 security holes. If you have Java installed, please update it as soon as possible. Windows users can check for the program in the Add/Remove Programs listing in Windows, or visit Java.com and click the "Do I have Java?" link on the homepage. Updates also should be available via the Java Control Panel or fromJava.com.
If you really need and use Java for specific Web sites or applications, take a few minutes to update this software. In the past, updating via the control panel auto-selected the installation of third-party software, so be sure to look for any pre-checked "add-ons" before proceeding with an update through the Java control panel. Also, Java 7 users should note that Oracle has ended support for Java 7 after this update. The company has been quietly migrating Java 7 users to Java 8, but if this hasn't happened for you yet and you really need Java installed in the browser, grab a copy of Java 8. The recommended version is Java 8 Update 45.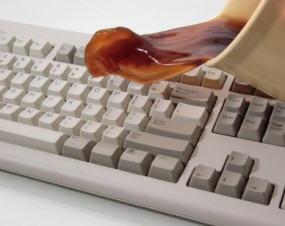 Otherwise, seriously consider removing Java altogether. I have long urged end users to junk Java unless they have a specific use for it (this advice does not scale for businesses, which often have legacy and custom applications that rely on Java). This widely installed and powerful program is riddled with security holes, and is a top target of malware writers and miscreants.
If you have an affirmative use or need for Java, there is a way to have this program installed while minimizing the chance that crooks will exploit unknown or unpatched flaws in the program: unplug it from the browser unless and until you're at a site that requires it (or at least take advantage of click-to-play, which can block Web sites from displaying both Java and Flash content by default). The latest versions of Java let users disable Java content in web browsers through the Java Control Panel. Alternatively, consider a dual-browser approach, unplugging Java from the browser you use for everyday surfing, and leaving it plugged in to a second browser that you only use for sites that require Java.
Many people confuse Java with  JavaScript, a powerful scripting language that helps make sites interactive. Unfortunately, a huge percentage of Web-based attacks use JavaScript tricks to foist malicious software and exploits onto site visitors. For more about ways to manage JavaScript in the browser, check out my tutorial Tools for a Safer PC.