Oracle has shipped an update for its Java software that fixes at least eight critical security holes. If you have an affirmative use for Java, please update to the latest version; if you're not sure why you have Java installed, it's high time to remove the program once and for all.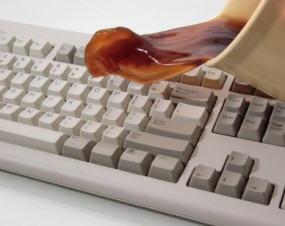 According to Oracle's release notes, seven of the eight vulnerabilities may be remotely exploitable without authentication — meaning they could be exploited over a network by malware or miscreants without the need for a username and password. The version with the latest security fixes is Java 8, Update 71. Updates also should be available via the Java Control Panel or from Java.com.
Windows users can check for the program in the Add/Remove Programs listing in Windows, or visit Java.com and click the "Do I have Java?" link on the homepage.
If you really need and use Java for specific Web sites or applications, take a few minutes to update this software. Otherwise, seriously consider removing Java altogether. I have long urged end users to junk Java unless they have a specific use for it (this advice does not scale for businesses, which often have legacy and custom applications that rely on Java). This widely installed and powerful program is riddled with security holes, and is a top target of malware writers and miscreants.
If you have an specific use or need for Java, there is a way to have this program installed while minimizing the chance that crooks will exploit unknown or unpatched flaws in the program: unplug it from the browser unless and until you're at a site that requires it (or at least take advantage of click-to-play, which can block Web sites from displaying both Java and Flash content by default). The latest versions of Java let users disable Java content in web browsers through the Java Control Panel.
Alternatively, consider a dual-browser approach, unplugging Java from the browser you use for everyday surfing, and leaving it plugged in to a second browser that you only use for sites that require Java.
Many people confuse Java with  JavaScript, a powerful scripting language that helps make sites interactive. Unfortunately, a huge percentage of Web-based attacks use JavaScript tricks to foist malicious software and exploits onto site visitors. For more about ways to manage JavaScript in the browser, check out my tutorial Tools for a Safer PC.