A handful of readers have inquired as to the whereabouts of Microsoft's usual monthly patches for Windows and related software. Microsoft opted to delay releasing any updates until next month, even though there is a zero-day vulnerability in Windows going around. However, Adobe did push out updates this week as per usual to fix critical issues in its Flash Player software.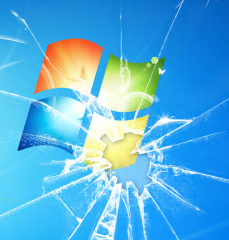 In a brief statement this week, Microsoft said it "discovered a last minute issue that could impact some customers" that was not resolved in time for Patch Tuesday, which normally falls on the second Tuesday of each month. In an update to that advisory posted on Wednesday, Microsoft said it would deliver February's batch of patches as part of the next regularly-scheduled Patch Tuesday, which falls on March 14, 2017.
On Feb. 2, the CERT Coordination Center at Carnegie Mellon University warned that an unpatched bug in a core file-sharing component of Windows (SMB) could let attackers crash Windows 8.1, and Windows 10 systems, as well as server equivalents of those platforms. CERT warned that exploit code for the flaw was already available online.
The updates from Adobe fix at least 13 vulnerabilities in versions of Flash Player for Windows, Mac, ChromeOS and Linux systems. Adobe said it is not aware of any exploits in the wild for any of the 13 flaws fixed in this update.
The latest update brings Flash to v. 24.0.0.221. The update is rated "critical" for all OSes except Linux; critical flaws can be exploited to compromise a vulnerable system through no action on the part of the user, aside from perhaps browsing to a malicious or hacked Web site.
Flash has long been a risky program to leave plugged into the browser. If you have Flash installed, you should update, hobble or remove Flash as soon as possible. To see which version of Flash your browser may have installed, check out this page.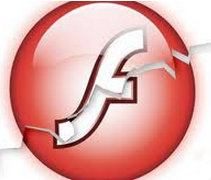 The smartest option is probably to ditch the program once and for all and significantly increase the security of your system in the process. An extremely powerful and buggy program that binds itself to the browser, Flash is a favorite target of attackers and malware. For some ideas about how to hobble or do without Flash (as well as slightly less radical solutions) check out A Month Without Adobe Flash Player.
If you choose to keep and update Flash, please do it today. The most recent versions of Flash should be available from the Flash home page. Windows users who browse the Web with anything other than Internet Explorer may need to apply this patch twice, once with IE and again using the alternative browser (Firefox, Opera, e.g.).
Chrome and IE should auto-install the latest Flash version on browser restart (users may need to manually check for updates and/or restart the browser to get the latest Flash version). Chrome users may need to restart the browser to install or automatically download the latest version. When in doubt, click the vertical three dot icon to the right of the URL bar, select "Help," then "About Chrome": If there is an update available, Chrome should install it then.