For the second time in less than three years, Kmart Stores is battling a malware-based security breach of its store credit card processing systems.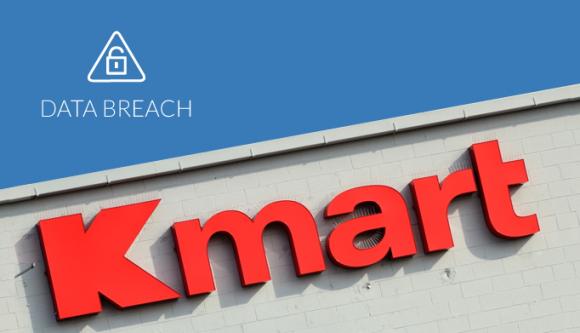 Last week I began hearing from smaller banks and credit unions who said they strongly suspected another card breach at Kmart. Some of those institutions received alerts from the credit card companies about batches of stolen cards that all had one thing in common: They were all used at Kmart locations.
Asked to respond to rumors about a card breach, Kmart's parent company Sears Holdings said some of its payment systems were infected with malicious software:
"We recently became aware that Sears Holdings was a victim of a security incident involving unauthorized credit card activity following certain customer purchases at some of our Kmart stores. We immediately launched a thorough investigation and engaged leading third party forensic experts to review our systems and secure the affected part of our network."

"Our Kmart store payment data systems were infected with a form of malicious code that was undetectable by current anti-virus systems and application controls. Once aware of the new malicious code, we quickly removed it and contained the event. We are confident that our customers can safely use their credit and debit cards in our retail stores."

Based on the forensic investigation, NO PERSONAL identifying information (including names, addresses, social security numbers, and email addresses) was obtained by those criminally responsible. However, we believe certain credit card numbers have been compromised. Nevertheless, in light of our EMV compliant point of sale systems, which rolled out last year, we believe the exposure to cardholder data that can be used to create counterfeit cards is limited. There is also no evidence that kmart.com or Sears customers were impacted."
Sears spokesman Chris Brathwaite said the company is not commenting on how many of Kmart's 735 locations nationwide may have been impacted or how long the breach is believed to have persisted, saying the investigation is ongoing.
"Given the criminal nature of this attack, Kmart is working closely with federal law enforcement authorities, our banking partners, and IT security firms in this ongoing investigation," Sears Holdings said in its statement. "We are actively enhancing our defenses in light of this new form of malware. Data security is of critical importance to our company, and we continuously review and improve the safeguards that protect our data in response to changing technology and new threats."
In October 2014, Sears announced a very similar breach in which the company also stressed that the data stolen did not include customer names, email addresses or other personal information. 
Both breaches involved malware designed to steal credit and debit card data from hacked point-of-sale (POS) devices. The malware copies account data stored on the card's magnetic stripe. Armed with that information, thieves can effectively clone the cards and use them to buy high-priced merchandise from electronics stores and big box retailers.
At least two financial industry sources told KrebsOnSecurity that the breach does not appear to be affecting all Kmart stores. Those same sources said that if the breach had hit all Kmart locations, they would expect to be seeing much bigger alerts from the credit card companies about accounts that are potentially compromised.
All Kmart stores in the United States now have credit card terminals capable of processing transactions from more secure chip-based cards. The chip essentially makes the cards far more difficult and expensive to counterfeit. But not all banks have issued customers chip-enabled cards yet, and thus this latest breach at Kmart likely impacts mainly Kmart customers who shopped at the store using non-chip enabled cards.
Visa said in March 2017 there were more than 421 million Visa chip cards in the country, representing 58 percent of Visa cards. According to Visa, counterfeit fraud has been declining month over month — down 58 percent at chip-enabled merchants in December 2016 when compared to the previous year.
Sears also has released a FAQ (PDF) that includes a bit more information about this breach disclosure.