Many spam trends are cyclical: Spammers tend to switch tactics when one method of hijacking your time and attention stops working. But periodically they circle back to old tricks, and few spam trends are as perennial as calendar spam, in which invitations to click on dodgy links show up unbidden in your digital calendar application from Apple, Google and Microsoft. Here's a brief primer on what you can do about it.
Over the past few weeks, a good number of readers have written in to say they feared their calendar app or email account was hacked after noticing a spammy event had been added to their calendars.
The truth is, all that a spammer needs to add an unwelcome appointment to your calendar is the email address tied to your calendar account. That's because the calendar applications from Apple, Google and Microsoft are set by default to accept calendar invites from anyone.
Calendar invites from spammers run the gamut from ads for porn or pharmacy sites, to claims of an unexpected financial windfall or "free" items of value, to outright phishing attacks and malware lures. The important thing is that you don't click on any links embedded in these appointments. And resist the temptation to respond to such invitations by selecting "yes," "no," or "maybe," as doing so may only serve to guarantee you more calendar spam.
Fortunately, the are a few simple steps you can take that should help minimize this nuisance. To stop events from being automatically added to your Google calendar:
-Open the Calendar application, and click the gear icon to get to the Calendar Settings page.
-Under "Event Settings," change the default setting to "No, only show invitations to which I have responded."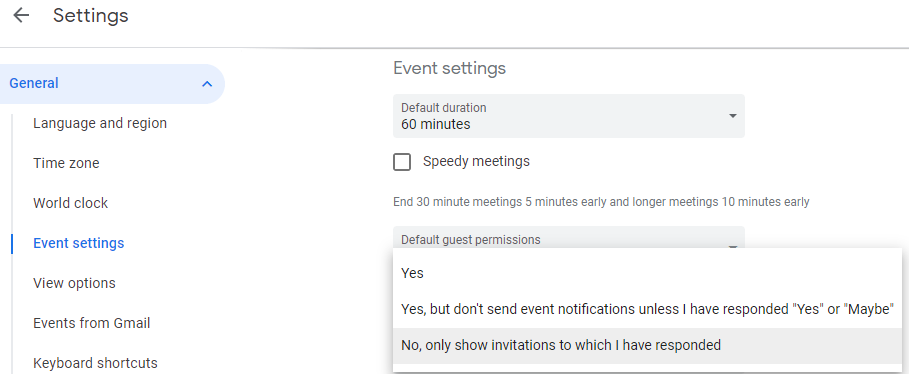 To prevent events from automatically being added to your Microsoft Outlook calendar, click the gear icon in the upper right corner of Outlook to open the settings menu, and then scroll down and select "View all Outlook settings." From there:
-Click "Calendar," then "Events from email."
-Change the default setting for each type of reservation settings to "Only show event summaries in email."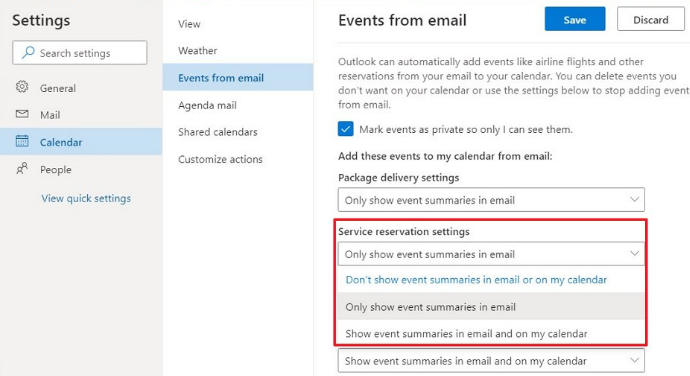 For Apple calendar users, log in to your iCloud.com account, and select Calendar.
-Click the gear icon in the lower left corner of the Calendar application, and select "Preferences."
-Click the "Advanced" tab at the top of the box that appears.
-Change the default setting to "Email to [your email here]."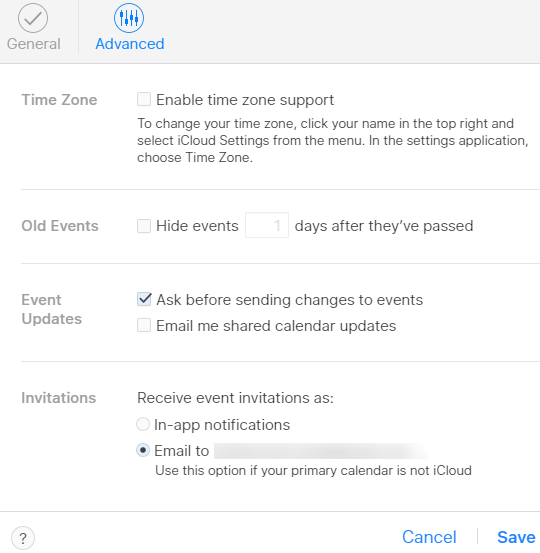 Making these changes will mean that any events your email provider previously added to your calendar automatically by scanning your inbox for certain types of messages from common events — such as making hotel, dining, plane or train reservations, or paying recurring bills — may no longer be added for you. Spammy calendar invitations may still show up via email; in the event they do, make sure to mark the missives as spam.
Have you experienced a spike in calendar spam of late? Or maybe you have another suggestion for blocking it? If so, sound off in the comments below.