In a great many ransomware attacks, the criminals who pillage the victim's network are not the same crooks who gained the initial access to the victim organization. More commonly, the infected PC or stolen VPN credentials the gang used to break in were purchased from a cybercriminal middleman known as an initial access broker. This post examines some of the clues left behind by "Wazawaka," the hacker handle chosen by a major access broker in the Russian-speaking cybercrime scene.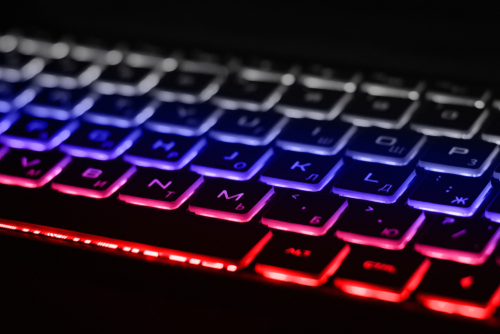 Wazawaka has been a highly active member of multiple cybercrime forums over the past decade, but his favorite is the Russian-language community Exploit. Wazawaka spent his early days on Exploit and other forums selling distributed denial-of-service (DDoS) attacks that could knock websites offline for about USD $80 a day. But in more recent years, Wazawaka has focused on peddling access to organizations and to databases stolen from hacked companies.
"Come, rob, and get dough!," reads a thread started by Wazawaka on Exploit in March 2020, in which he sold access to a Chinese company with more than $10 billion in annual revenues. "Show them who is boss."
According to their posts on Exploit, Wazawaka has worked with at least two different ransomware affiliate programs, including LockBit. Wazawaka said LockBit had paid him roughly $500,000 in commissions for the six months leading up to September 2020.
Wazawaka also said he'd teamed up with DarkSide, the ransomware affiliate group responsible for the six-day outage at Colonial Pipeline last year that caused nationwide fuel shortages and price spikes. The U.S. Department of State has since offered a $5 million reward for information leading to the arrest and conviction of any DarkSide affiliates.
Wazawaka seems to have adopted the uniquely communitarian view that when organizations being held for ransom decline to cooperate or pay up, any data stolen from the victim should be published on the Russian cybercrime forums for all to plunder — not privately sold to the highest bidder. In thread after thread on the crime forum XSS, Wazawaka's alias "Uhodiransomwar" can be seen posting download links to databases from companies that have refused to negotiate after five days.
"The only and the main principle of ransomware is: the information that you steal should never be sold," Uhodiransomwar wrote in August 2020. "The community needs to receive it absolutely free of charge if the ransom isn't paid by the side that this information is stolen from."
Wazawaka hasn't always been so friendly to other cybercrooks. Over the past ten years, his contact information has been used to register numerous phishing domains intended to siphon credentials from people trying to transact on various dark web marketplaces. In 2018, Wazawaka registered a slew of domains spoofing the real domain for the Hydra dark web market. In 2014, Wazawaka confided to another crime forum member via private message that he made good money stealing accounts from drug dealers on these marketplaces.
"I used to steal their QIWI accounts with up to $500k in them," Wazawaka recalled. "A dealer would never go to the cops and tell them he was selling stuff online and someone stole his money." Continue reading →