Security experts are warning consumers to be especially alert for targeted email scams in the coming weeks and months, following a breach at a major email marketing firm that exposed names and email addresses for customers of some of the nation's largest banks and corporate brand names.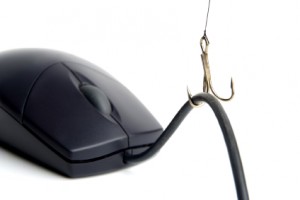 Late last week, Irving, Texas based Epsilon issued a brief statement warning that hackers had stolen customer email addresses and names belonging to a "subset of its clients." Epsilon didn't name the clients that had customer data lost in the breach; that information would come trickling out over the weekend, as dozens of major corporations began warning customers to be wary of unsolicited email scams that may impersonate their brands as a result.
Among Epsilon's clients affected are three of the top ten U.S. banks – JP Morgan Chase, Citibank and U.S. Bank — as well as Barclays Bank and Capital One. More than two dozen other brands have alerted customers to data lost in the Epsilon breach (a list of companies known to have been impacted is at the bottom of this post).
Rod Rasmussen, chief technology officer at Internet Identity and the industry liaison for the Anti-Phishing Working Group, believes that the Epsilon breach will lead to an increase in "spear phishing" attacks, those that take advantage of known trust relationships between corporations and customers by crafting personalized messages that address recipients by name, thereby increasing the apparent authenticity of the email.
"I think this is going to make a big difference in spear phishing, where you may not be targeting an individual, but you know that that person has a bank account with US Bank and recently stayed at Disney," Rasmussen said. "You now can automate spam based on things people have actually done, so your missive that they need to log into your phishing site is much more affective. You can also correlate across your data to see all the services someone is using, phish them for a user/password on something innocuous, and then re-use the same password for the bank they use, since there's such rampant password re-use out there."
Crooks used very similar spear phishing methods to steal customer contact information from dozens of email marketing firms late last year, as KrebsOnSecurity.com first reported in detail. In the wake of that assault, data spills at other email marketing firms like SilverPop have prompted disclosures from clients such as TripAdvisor and Play.com.
Neil Schwartzman, executive director of the Coalition Against Unsolicited Commercial Email (CAUCE) and a former executive at email service provider ReturnPath, said his organization plans to release a document later today spelling out security measures that providers should be taking, such as encrypting customer data.
"There are best practices that the major of the industry should have implemented a year ago, but never did, and it's just disgusting and reprehensible that they haven't done this stuff yet," Schwartzman said. "I've talked to people in other industrial sectors who said if my external auditors found out we were treating customer data this way, we'd be in serious trouble."