Dahua, the world's second-largest maker of "Internet of Things" devices like security cameras and digital video recorders (DVRs), has shipped a software update that closes a gaping security hole in a broad swath of its products. The vulnerability allows anyone to bypass the login process for these devices and gain remote, direct control over vulnerable systems. Adding urgency to the situation, there is now code available online that allows anyone to exploit this bug and commandeer a large number of IoT devices.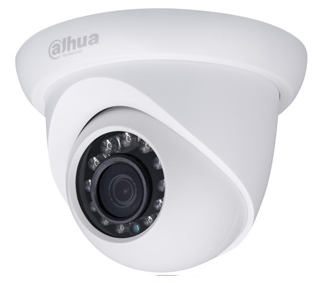 On March 5, a security researcher named Bashis posted to the Full Disclosure security mailing list exploit code for an embarrassingly simple flaw in the way many Dahua security cameras and DVRs handle authentication. These devices are designed to be controlled by a local Web server that is accessible via a Web browser.
That server requires the user to enter a username and password, but Bashis found he could force all affected devices to cough up their usernames and a simple hashed value of the password. Armed with this information, he could effectively "pass the hash" and the corresponding username right back to the Web server and be admitted access to the device settings page. From there, he could add users and install or modify the device's software. From Full Disclosure:
"This is so simple as:
1. Remotely download the full user database with all credentials and permissions
2. Choose whatever admin user, copy the login names and password hashes
3. Use them as source to remotely login to the Dahua devices

"This is like a damn Hollywood hack, click on one button and you are in…"
Bashis said he was so appalled at the discovery that he labeled it an apparent "backdoor" — an undocumented means of accessing an electronic device that often only the vendor knows about. Enraged, Bashis decided to publish his exploit code without first notifying Dahua. Later, Bashis said he changed his mind after being contacted by the company and agreed to remove his code from the online posting.
Unfortunately, that ship may have already sailed. Bashis's exploit code already has been copied in several other places online as of this publication.
Asked why he took down his exploit code, Bashis said in an interview with KrebsOnSecurity that "The hack is too simple, way too simple, and now I want Dahua's users to get patched firmware's before they will be victims to some botnet."
In an advisory published March 6, Dahua said it has identified nearly a dozen of its products that are vulnerable, and that further review may reveal additional models also have this flaw. The company is urging users to download and install the newest firmware updates as soon as possible. Here are the models known to be affected so far:
DH-IPC-HDW23A0RN-ZS
DH-IPC-HDBW23A0RN-ZS
DH-IPC-HDBW13A0SN
DH-IPC-HDW13A0SN
DH-IPC-HFW13A0SN-W
DH-IPC-HDBW13A0SN
DH-IPC-HDW13A0SN
DH-IPC-HFW13A0SN-W
DHI-HCVR51A04HE-S3
DHI-HCVR51A08HE-S3
DHI-HCVR58A32S-S2
It's not clear exactly how many devices worldwide may be vulnerable. Bashis says that's a difficult question to answer, but that he "wouldn't be surprised if 95 percent of Dahua's product line has the same problem," he said. "And also possible their OEM clones."
Dahua has not yet responded to my questions or request for comment. I'll update this post if things change on that front.
This is the second time in a week that a major Chinese IoT firm has urgently warned its customers to update the firmware on their devices. For weeks, experts have been warning that there are signs of attackers exploiting an unknown backdoor or equally serious vulnerability in cameras and DVR devices made by IoT giant Hikvision. Continue reading →