Judy came within a whisker of losing $315,000 in cash belonging to her employer, a mid-sized manufacturing company in northeast Ohio. Judy's boss had emailed her, asking her to wire the money to China to pay for some raw materials. The boss, who was traveling abroad at the time, had requested such transfers before — at even higher amounts to manufacturers in China and elsewhere — so the request didn't seem unusual or suspicious.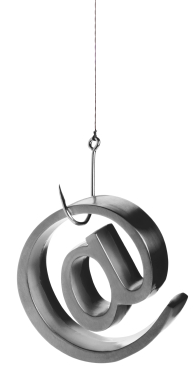 Until it did. After Judy sent the wire instructions on to the finance department, something about the email stuck in her head: The message was far more formal-sounding than the tone of voice her boss normally used to express himself via email.
By the time she went back to review the missive and found she'd been scammed by an imposter, it was too late — the employee in charge of initiating wires at her company had already sent it on to the bank. Luckily, the bank hadn't yet processed the wire, and they were able to claw back the funds.
"Judy" is a pseudonym; she asked to remain anonymous so as not to further embarrass herself or her employer. But for every close call like Judy's there are many more small businesses each week that fall for these scams and lose millions in the process.
Known variously as "CEO fraud," and the "business email compromise," this swindle is a sophisticated and increasingly common one targeting businesses working with foreign suppliers and/or businesses that regularly perform wire transfer payments.  In January 2015, the FBI warned that cyber thieves stole nearly $215 million from businesses in the previous 14 months through such scams, which start when crooks spoof or hijack the email accounts of business executives or employees.
In February, con artists made off with a whopping $17.2 million from one of Omaha, Nebraska's oldest companies —  The Scoular Co., an employee-owned commodities trader. According to Omaha.com, an executive with the 800-employee company wired the money in installments last summer to a bank in China after receiving emails ordering him to do so.
The scam email that nearly cost Judy her job appeared to have come from her company's chief financial officer, who she said is not usually in the office. The message was made to appear as though it was a conversation between the CFO and the CEO, in which the CEO told the CFO that money needed to be wired to China.
"$315,000 is definitely a high amount, but I did a transaction for $1.4 million before, and I wire money to China for goods that we buy from there," she said. "But truly, the email did bother me. It didn't feel quite right when it came in, but at no point did I think, 'this is someone imitating the boss.'"
After sending a co-worker in finance instructions to execute the wire transfer, Judy sent a note to the CFO asking if she should also notify the CEO that the wire had been sent. When the response came back in wording she couldn't imagine the CFO putting in writing, she studied the forwarded email more closely. Sure enough, Judy discovered the message had been sent from a domain name that was one look-alike letter different from her employer's true domain name. Continue reading →