Earlier this month, Google disclosed that a supply chain attack by one of its vendors resulted in malicious software being pre-installed on millions of new budget Android devices. Google didn't exactly name those responsible, but said it believes the offending vendor uses the nicknames "Yehuo" or "Blazefire." What follows is a deep dive into the identity of that Chinese vendor, which appears to have a long and storied history of pushing the envelope on mobile malware.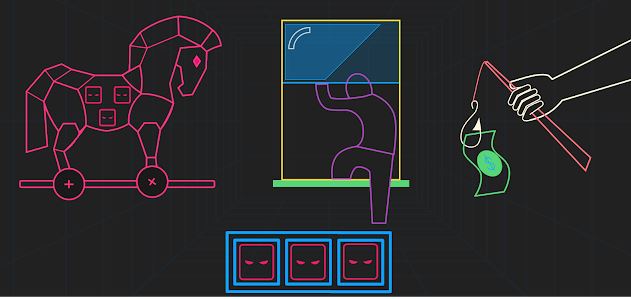 "Yehuo" (野火) is Mandarin for "wildfire," so one might be forgiven for concluding that Google was perhaps using another dictionary than most Mandarin speakers. But Google was probably just being coy: The vendor in question appears to have used both "blazefire" and "wildfire" in two of many corporate names adopted for the same entity.
An online search for the term "yehuo" reveals an account on the Chinese Software Developer Network which uses that same nickname and references the domain blazefire[.]com. More searching points to a Yehuo user on gamerbbs[.]cn who advertises a mobile game called "Xiaojun Junji," and says the game is available at blazefire[.]com.
Research on blazefire[.]com via Domaintools.com shows the domain was assigned in 2015 to a company called "Shanghai Blazefire Network Technology Co. Ltd." just a short time after it was registered by someone using the email address "tosaka1027@gmail.com".
The Shanghai Blazefire Network is part of a group of similarly-named Chinese entities in the "mobile phone pre-installation business and in marketing for advertisers' products to install services through mobile phone installed software."
"At present, pre-installed partners cover the entire mobile phone industry chain, including mobile phone chip manufacturers, mobile phone design companies, mobile phone brand manufacturers, mobile phone agents, mobile terminal stores and major e-commerce platforms," reads a descriptive blurb about the company.
A historic records search at Domaintools on that tosaka1027@gmail.com address says it was used to register 24 Internet domain names, including at least seven that have been conclusively tied to the spread of powerful Android mobile malware.
Two of those domains registered to tosaka1027@gmail.com — elsyzsmc[.]com and rurimeter[.]com — were implicated in propagating the Triada malware. Triada is the very same malicious software Google said was found pre-installed on many of its devices and being used to install spam apps that display ads.
In July 2017, Russian antivirus vendor Dr.Web published research showing that Triada had been installed by default on at least four low-cost Android models. In 2018, Dr.Web expanded its research when it discovered the Triada malware installed on 40 different models of Android devices.
At least another five of the domains registered to tosaka1027@gmail.com — 99youx[.]com, buydudu[.]com, kelisrim[.]com, opnixi[.]com and sonyba[.]com — were seen as early as 2016 as distribution points for the Hummer Trojan, a potent strain of Android malware often bundled with games that completely compromises the infected device. Continue reading →