More than seven weeks after this publication broke the news of a possible credit card breach at nationwide sandwich chain Jimmy John's, the company now confirms that a break-in at one of its payment vendors jeopardized customer credit and debit card information at 216 stores.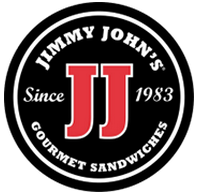 On July 31, KrebsOnSecurity reported that multiple banks were seeing a pattern of fraud on cards that were all recently used at Jimmy John's locations around the country. That story noted that the company was working with authorities on an investigation, and that multiple Jimmy John's stores contacted by this author said they ran point-of-sale systems made by Newtown, Pa.-based Signature Systems.
In a statement issued today, Champaign, Ill. based Jimmy John's said customers' credit and debit card data was compromised after an intruder stole login credentials from the company's point-of-sale vendor and used these credentials to remotely access the point-of-sale systems at some corporate and franchised locations between June 16, 2014 and Sept. 5, 2014.
"Approximately 216 stores appear to have been affected by this event," Jimmy John's said in the statement. "Cards impacted by this event appear to be those swiped at the stores, and did not include those cards entered manually or online. The credit and debit card information at issue may include the card number and in some cases the cardholder's name, verification code, and/or the card's expiration date. Information entered online, such as customer address, email, and password, remains secure."
The company has posted a listing on its Web site — jimmyjohns.com — of the restaurant locations affected by the intrusion. There are more than 1,900 franchised Jimmy John's locations across the United States, meaning this breach impacted roughly 11 percent of all stores. Continue reading →