In a move that may wind up helping spammers, Microsoft is blaming a new Canadian anti-spam law for the company's recent decision to stop sending regular emails about security updates for its Windows operating system and other Microsoft software.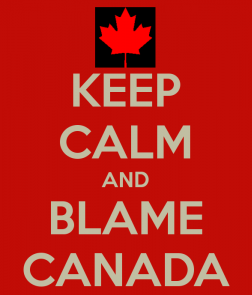 Update, 5:39 p.m. ET: In an apparent reversal, Microsoft now says it will be re-instating the security notifications via email. Please read the update at the end of this post.
Original story:
Last week, Microsoft sent the following notice to IT professionals and others who have signed up to receive email notices of security updates:
"As of July 1, 2014, due to changing governmental policies concerning the issuance of automated electronic messaging, Microsoft is suspending the use of email notifications that announce the following:"
* Security bulletin advance notifications
* Security bulletin summaries
* New security advisories and bulletins
* Major and minor revisions to security advisories and bulletins
"In lieu of email notifications, you can subscribe to one or more of the RSS feeds described on the Security TechCenter website."
"For more information, or to sign up for an RSS feed, visit the Microsoft Technical Security Notifications webpage at http://technet.microsoft.com/security/dd252948."
Asked about the reason for the change, a Microsoft spokesperson said email communication was suspended to comply with a new Canadian anti-spam law that takes effect on July 1, 2014.
Some anti-spam experts who worked very closely on Canada's Anti-Spam Law (CASL) say they are baffled by Microsoft's response to a law which has been almost a decade in the making.
Neil Schwartzman, executive director of the Coalition Against Unsolicited Commercial Email (CAUCE), said CASL contains carve-outs for warranty and product safety and security alerts that would more than adequately exempt the Microsoft missives from the regulation.
Indeed, an exception in the law says it does not apply to commercial electronic messages that solely provide "warranty information, product recall information or safety or security information about a product, goods or a service that the person to whom the message is sent uses, has used or has purchased."
"I am at a complete and total loss to understand how the people in Redmond made such an apparently panicked decision," Schwartzman said," noting that Microsoft was closely involved in the discussions in the Canadian parliament over the bill's trajectory and content. "This is the first company I know of that's been that dumb." Continue reading →