A laptop stolen from a government contractor last month contained names, addresses and Social Security numbers of more than 207,000 U.S. Army reservists, Krebsonsecurity.com has learned.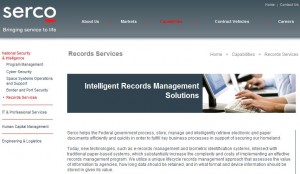 The U.S. Army Reserve Command began alerting affected reservists on May 7 via e-mail. Col. Jonathan Dahms, chief public affairs for the Army Reserve, said the personal data was contained on a CD-Rom in a laptop that was stolen from the Morrow, Ga. offices of Serco Inc., a government contractor based in Reston, Va.
The laptop was one of three stolen from the Serco offices, but it was the only one that contained sensitive personal information, Dahms said.
Serco held the data on reservists as part of its contract with the U.S. Army's Family and Morale, Welfare and Recreation division. As a result, Dahms said, some of the data on the missing laptop may belong to dependents and spouses of U.S. Army reservists.