If you use Microsoft or Adobe software products, chances are that software is now dangerously out of date. Microsoft today released seven update bundles to fix two dozen security vulnerabilities in Windows and supported software. Adobe pushed patches to correct critical flaws in Acrobat, Reader and Flash Player, including a bug in Flash that already is being exploited.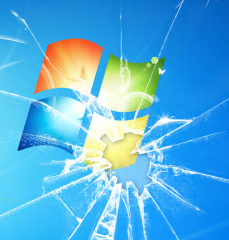 Four of the seven updates from Microsoft earned a "critical" rating, which means the patches on fix vulnerabilities that can be exploited by malware or attackers to seize control over vulnerable systems without any help from users (save for perhaps visiting a hacked or malicious Web site). One of those critical patches — for Internet Explorer — plugs at least 14 holes in the default Windows browser.
Another critical patch plugs two vulnerabilities in Microsoft Word and Office Web Apps (including Office for Mac 2011). There are actually three patches this month that address Microsoft Office vulnerabilities, including MS14-082 and MS-14-083, both of which are rated "important." A full breakdown of these and other patches released by Microsoft today is here.
Adobe's Flash Player update brings the player to v. 16.0.0.235 for Windows and Mac users, and fixes at least six critical bugs in the software. Adobe said an exploit for one of the flaws, CVE-2014-9163, already exists in the wild.
"These updates address vulnerabilities that could potentially allow an attacker to take over the affected system," the company said in its advisory. Continue reading →