Microsoft on Tuesday pushed out software updates to fix more than five dozen security vulnerabilities in its Windows operating systems, Internet Explorer, Edge, Office and Sharepoint. If you (ab)use Microsoft products, it's time once again to start thinking about getting your patches on. Malware or bad guys can remotely exploit roughly one-quarter of the flaws fixed in today's patch batch without any help from users.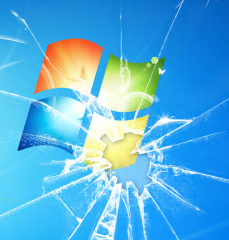 One interesting patch from Microsoft this week comes in response to a zero-day vulnerability (CVE-2019-0797) reported by researchers at Kaspersky Lab, who discovered the bug could be (and is being) exploited to install malicious software.
Microsoft also addressed a zero day flaw (CVE-2019-0808) in Windows 7 and Windows Server 2008 that's been abused in conjunction with a previously unknown weakness (CVE-2019-5786) in Google's Chrome browser. A security alert from Google last week said attackers were chaining the Windows and Chrome vulnerabilities to drop malicious code onto vulnerable systems.
If you use Chrome, take a moment to make sure you have this update and that there isn't an arrow to the right of your Chrome address bar signifying the availability of new update. If there is, close out and restart the browser; it should restore whatever windows you have open on restart. Continue reading →