Microsoft today released software updates to plug almost 80 security holes in its Windows operating systems and related software. Among them are fixes for two zero-day flaws that are actively being exploited in the wild, and patches to quash four other bugs that were publicly detailed prior to today, potentially giving attackers a head start in working out how to use them for nefarious purposes.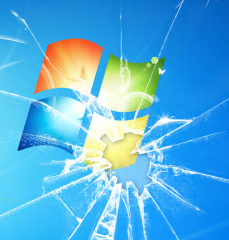 Zero-days and publicly disclosed flaws aside for the moment, probably the single most severe vulnerability addressed in this month's patch batch (at least for enterprises) once again resides in the component of Windows responsible for automatically assigning Internet addresses to host computers — a function called the "Windows DHCP server."
The DHCP weakness (CVE-2019-0785) exists in most supported versions of Windows server, from Windows Server 2012 through Server 2019.
Microsoft said an unauthenticated attacker could use the DHCP flaw to seize total, remote control over vulnerable systems simply by sending a specially crafted data packet to a Windows computer. For those keeping count, this is the fifth time this year that Redmond has addressed such a critical flaw in the Windows DHCP client.
All told, only 15 of the 77 flaws fixed today earned Microsoft's most dire "critical" rating, a label assigned to flaws that malware or miscreants could exploit to commandeer computers with little or no help from users. It should be noted that 11 of the 15 critical flaws are present in or are a key component of the browsers built into Windows — namely, Edge and Internet Exploder Explorer. Continue reading →