The final Patch Tuesday of the year is upon us, with Adobe and Microsoft each issuing security updates for their software once again. Redmond fixed problems with various flavors of Windows, Microsoft Edge, Office, Exchange and its Malware Protection Engine. And of course Adobe's got another security update available for its Flash Player software.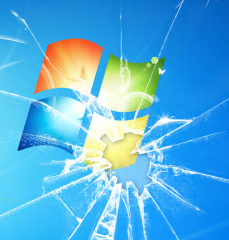 The December patch batch addresses more than 30 vulnerabilities in Windows and related software. As per usual, a huge chunk of the updates from Microsoft tackle security problems with the Web browsers built into Windows.
Also in the batch today is an out-of-band update that Microsoft first issued last week to fix a critical issue in its Malware Protection Engine, the component that drives the Windows Defender/Microsoft Security Essentials embedded in most modern versions of Windows, as well as Microsoft Endpoint Protection, and the Windows Intune Endpoint Protection anti-malware system.
Microsoft was reportedly made aware of the malware protection engine bug by the U.K.'s National Cyber Security Centre (NCSC), a division of the Government Communications Headquarters — the United Kingdom's main intelligence and security agency. As spooky as that sounds, Microsoft said it is not aware of active attacks exploiting this flaw. Continue reading →