Adobe and Microsoft each released security updates for their software on Tuesday. Adobe plugged five security holes in its Flash Player browser plugin. Microsoft pushed 17 updates to fix at least 60 vulnerabilities in Windows and other software, including two "zero-day" flaws that attackers were already exploiting before Microsoft issued patches to fix them.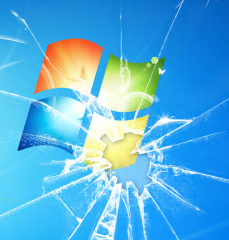 According to security firm Ivanti, the first of the two zero-day flaws (CVE-2018-8373) is a critical flaw in Internet Explorer that attackers could use to foist malware on IE users who browse to hacked or booby-trapped sites. The other zero-day is a bug (CVE-2018-8414) in the Windows 10 shell that could allow an attacker to run code of his choice.
Microsoft also patched more variants of the Meltdown/Spectre memory vulnerabilities, collectively dubbed "Foreshadow" by a team of researchers who discovered and reported the Intel-based flaws. For more information about how Foreshadow works, check out their academic paper (PDF), and/or the video below. Microsoft's analysis is here.
One nifty little bug fixed in this patch batch is CVE-2018-8345. It addresses a problem in the way Windows handles shortcut files; ending in the ".lnk" extension, shortcut files are Windows components that link (hence the "lnk" extension) easy-to-recognize icons to specific executable programs, and are typically placed on the user's Desktop or Start Menu.
That description of a shortcut file was taken verbatim from the first widely read report on what would later be dubbed the Stuxnet worm, which also employed an exploit for a weakness in the way Windows handled shortcut (.lnk) files. According to security firm Qualys, this patch should be prioritized for both workstations and servers, as the user does not need to click the file to exploit. "Simply viewing a malicious LNK file can execute code as the logged-in user," Qualys' Jimmy Graham wrote. Continue reading →