Adobe and Microsoft each released updates today to tackle critical security weaknesses in their software. Microsoft's December patch batch is relatively light, addressing more than three dozen vulnerabilities in Windows and related applications. Adobe has issued security fixes for its Acrobat and PDF Reader products, and has a patch for yet another zero-day flaw in Flash Player that is already being exploited in the wild.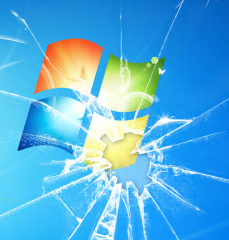 At least nine of the bugs in the Microsoft patches address flaws the company deems "critical," meaning they can be exploited by malware or ne'er-do-wells to install malicious software with little or no help from users, save for perhaps browsing to a hacked or booby-trapped site.
Microsoft patched a zero-day flaw that is already being exploited (CVE-2018-8611) and allows an attacker to elevate his privileges on a host system. The weakness, which is present on all supported versions of Windows, is tagged with the less severe "important" rating by Microsoft mainly because it requires an attacker to be logged on to the system first.
According to security firm Rapid7, other notable vulnerabilities this month are in Internet Explorer (CVE-2018-8631) and Edge (CVE-2018-8624), both of which Microsoft considers most likely to be exploited. Similarly, CVE-2018-8628 is flaw in all supported versions of PowerPoint which is also likely to be used by attackers. Continue reading →