News that Target's CEO Gregg Steinhafle is stepping down has prompted a flurry of reports from media outlets trying to recap events since the company announced a data breach on Dec. 19, 2013. Sprinkled throughout those reports were lots of numbers, which got me to thinking about synthesizing them with some of the less-reported numbers associated with this epic breach.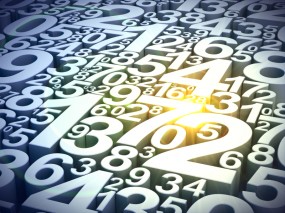 40 million – The number of credit and debit cards thieves stole from Target between Nov. 27 and Dec. 15, 2013.
70 million – The number of records stolen that included the name, address, email address and phone number of Target shoppers.
46 – The percentage drop in profits at Target in the fourth quarter of 2013, compared with the year before.
200 million – Estimated dollar cost to credit unions and community banks for reissuing 21.8 million cards — about half of the total stolen in the Target breach.
100 million – The number of dollars Target says it will spend upgrading their payment terminals to support Chip-and-PIN enabled cards.
0 – The number of customer cards that Chip-and-PIN-enabled terminals would have been able to stop the bad guys from stealing had Target put the technology in place prior to the breach (without end-to-end encryption of card data, the card numbers and expiration dates can still be stolen and used in online transactions).
0 – The number of people in Chief Information Security Officer (CISO) or Chief Security Officer (CSO) jobs at Target (according to the AP).
18.00 – 35.70 – The median price range (in dollars) per card stolen from Target and resold on the black market (range covers median card price on Feb. 19, 2014 vs. Dec. 19, 2013, respectively). Continue reading →