The IT director for an international hedge fund received the bad news in a phone call from a stranger: Chinese hackers were running amok on the fund's network. Not seeing evidence of the claimed intrusion, and unsure about the credibility of the caller, the IT director fired off an email to a reporter.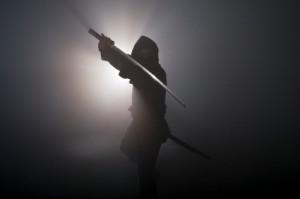 "So do you think this is legit, or is the guy trying to scare us?" the IT director asked in an email to KrebsOnSecurity.com, agreeing to discuss the incident if he and his company were not named. "He has sent me the logs for the connections to the infected server. I checked the firewall and am not seeing any active connections."
The call, from Hermes Bojaxhi of Columbia, Md. based threat intelligence firm Cyber Engineering Services Inc. (CyberESI), was indeed legit, and a follow-up investigation by the hedge fund revealed that at least 15 PCs within the financial services company were compromised and were sending proprietary information to the attackers.
CyberESI knew about the incident because it was monitoring several hacked, legitimate servers that the attackers were using to siphon data from multiple victims. Bojaxhi said the hedge fund notification was one of several he made that week to Fortune 500 companies that also had been hacked and were communicating with the same compromised servers.
And it wasn't his first call to the hedge fund.
"On that particular victim, I tried to reach out to them a month prior, but I was handed off to an administrative assistant," Bojaxhi said. "We had 25 [victim organizations] to call that day. But when they popped back up on the radar a month later, I tried again."
The hedge fund incident illustrates the complexities of defending against and detecting targeted attacks, even when victims are alerted to the problem by an outside party.
Joe Drissel, founder and CEO for CyberESI, said too many companies think of cyberattacks as automated threats that can be blocked with the proper mix of hardware and software.
"So many firms are stuck in a paradigm of drive-bys, not targeted attacks," Drissel said. "There seems to be a real disconnect with what's really happening on a daily basis. We're trying to fight an asymmetrical war in a symmetrical way, sort of like we're British soldiers [in Revolutionary War], all walking in line and they're picking us off one by one. By the time we turn around and aim, they're already gone."
None of the first three Trojans installed on the hedge fund's computers were initially detected by any of the 42 anti-virus products bundled into the scanning tools at Virustotal.com.
Drissel said victims that his company notifies sometimes mistakenly think his firm is involved in the attack, or that they're somehow joking.
"One guy laughed and said, 'Thank you for watching out for our company,' but he didn't call us back," Drissel said of a conversation with a victim earlier this year, declining to name the victim. "We watched [the attackers] exfiltrate weapons systems data for the Defense Department out of their systems, and ended up having to text the same guy a file stolen off their servers. Fifteen minutes later, we got a call back from him, and they unplugged their entire corporate network."
Some say that the attacks CyberESI notifies companies about — often referred to as the advanced persistent threat (APT) —  are over-hyped, and that the malware and exploits used in these incursions usually aren't that sophisticated. APT attacks also are frequently associated with targets in the U.S. government and companies in the defense industry.
But most APT attackers tend to be only as sophisticated as they need to be, which often isn't too sophisticated, said Gavin Reid, senior manager of Cisco's computer security incident response team. Speaking at a conference in Warsaw, Poland this week, Reid said successful APT attacks need not use zero-day software flaws.
"People will say, 'Well, this attack wasn't very advanced, so it can't be APT', but I will tell you the folks who are behind some of this stuff are not going to use cool zero-day stuff if they can go in the underground economy and say, 'Hey, I need [access to] an infected machine in this organization,' and pay $50 in Paypal in order to get that," Reid said.