"PoSeidon," a new strain of malicious software designed to steal credit and debit card data from hacked point-of-sale (POS) devices, has been implicated in a number of recent breaches involving companies that provide POS services primarily to restaurants, bars and hotels. The shift by the card thieves away from targeting major retailers like Target and Home Depot to attacking countless, smaller users of POS systems is giving financial institutions a run for their money as they struggle to figure out which merchants are responsible for card fraud.
One basic tool that banks use to learn the source of card data theft involves determining a "common point-of-purchase" (CPP) among a given set of customer cards that experience fraud. When a new batch of cards goes on sale at an online crime shop, banks will often purchase a very small number of their stolen cards to determine if the victim customers all shopped at the same merchant across a specific time period.
This same CPP analysis was critical to banks helping this reporter identify some of the biggest retail breaches on record in recent years, and it is a method heavily relied upon by law enforcement agencies to identify breach victims.
But the CPP approach usually falls flat if all of the cards purchased from the fraud shop fail to reveal a common merchant. More seasoned fraud shops have sought to achieve this confusion and confound investigators by "making sausage" — i.e., methodically mixing cards stolen from multiple victims into any single new batch of stolen cards that they offer for sale.
Increasingly, however, fraudsters selling stolen cards don't need to make sausage: The victims that are leaking card data are already subsets of restaurant franchises or retail establishments whose only commonality is the branded point-of-sale device which they rely upon to process customer card transactions.
NEXTEP
Card breaches involving POS devices sold by the same vendor are notoriously hard for financial institutions to diagnose because the banks very often have a direct relationship with neither the POS vendor nor the breached restaurant or bar whose customers' cards were stolen.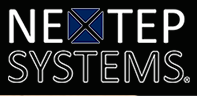 What's more, POS-specific breaches frequently tie back to a subset of customers of a POS vendor who in turn rely on local IT company to install and support the POS systems. The commonality among breached restaurants and bars tends to be those who have relied on a support firm that invariably enables remote access to the POS systems via tools like pcAnywhere or LogMeIn using the same or easily-guessed username and password across many customer systems. Once remotely authenticated to the targeted systems, thieves can upload malware like POSeidon, which is capable of capturing all card data processed by the victim POS.
A few weeks ago, this reporter broke the news that multiple systems run by POS vendor NEXTEP had experienced a breach. The banks were only able to pinpoint NEXTEP systems as the source because the overwhelming number of merchants impacted in that breached happened to be NEXTEP customers who also were part of the Zoup chain of soup restaurants.
"You may have seen the discussions of the 'PoSeidon' malware that specifically targeted point of sale systems," NEXTEP CEO Tommy Woycik said in a follow-up email. "Within thirty-six hours of the point that we learned of the problem we were able to internally use our resources to block further data compromise with most of our customers.  We retained and worked with two different sets of consultants to fix all remaining problems and to evaluate, on an ongoing basis, the effectiveness of the fixes."
Woycik said the company also is investigating why the vast majority of its customers had no compromise of information, but that the hack was limited to a few identified locations. Part of the problem was that some of the breached locations relied on point-of-sale management firms that refused to cooperate in the investigation.
"We have been somewhat hampered in our investigation because some parties involved in the locations that we believe may have been affected have been unwilling to provide us with critical data," he said.