Earlier this month, arts & crafts chain Michaels Stores disclosed that crooks had tampered with some point-of-sale devices at store registers in the Chicago area in a scheme to steal credit and debit card numbers and associated PINs. But new information on the investigation shows that many Michaels stores across the country have discovered compromised payment terminals.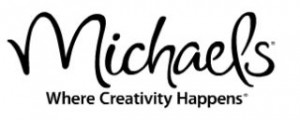 Investigators close to the case, but who asked to remain anonymous because they did  not have permission to speak publicly, said that at least 70 compromised POS terminals have been discovered so far in Michaels stores from Washington D.C. to the West Coast.
In an alert (PDF) sent to customers, Irving, Texas based Michaels Stores said it learned of the fraud after being contacted by banking and law enforcement authorities regarding fraudulent debit card transactions traced back to specific stores.  The Beacon-News, a Chicago Sun-Times publication, last week cited local police reports from several victims, describing the typical fraud as multiple unauthorized withdrawals of up to $500 made from ATMs at banks on the West Coast. It remains unclear when affected stores were compromised.