Organized cyber thieves stole more than $28,000 from a small New England town last week. The case once again highlights the mismatch between the sophistication of today's attackers and the weak security measures protecting many commercial online banking accounts.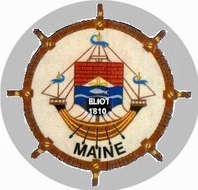 On July 11, 2011, I alerted the town controller of Eliot, Maine that its accounts were probably being raided by computer crooks in Eastern Europe. I had heard from a "money mule," an individual who was recruited through a work-at-home job scam to help the thieves launder money. He had misgivings about a job he had just completed for his employer. The job involved helping to move almost $5,000 from one of his employer's "clients" to individuals in Ukraine. The receipt his employer emailed to him along with the money transfer said the client was "Town of Eliot, Ma."
Norma Jean Spinney, the town controller, said she immediately alerted the town's financial institution, TD Bank, but the bank couldn't find any unusual transactions. Spinney said that three days later she received a call from TD Bank, notifying the town of a suspicious batch of payroll direct deposits totaling more than $28,000. TD Bank may have had a chance to stop this robbery, but apparently they dropped the ball.
Nevertheless, the town is not likely to see the stolen money again. Unlike consumers, organizations are not protected against online banking losses from cyber fraud. What's more, a forensic analysis by a local IT firm showed that Spinney's PC was infected with at least two banking Trojans at the time of the heist.
TD Bank spokeswoman Jennifer Morneau declined to discuss the incident, citing customer confidentiality policies.