The breach at Target Corp. that exposed credit card and personal data on more than 110 million consumers appears to have begun with a malware-laced email phishing attack sent to employees at an HVAC firm that did business with the nationwide retailer, according to sources close to the investigation.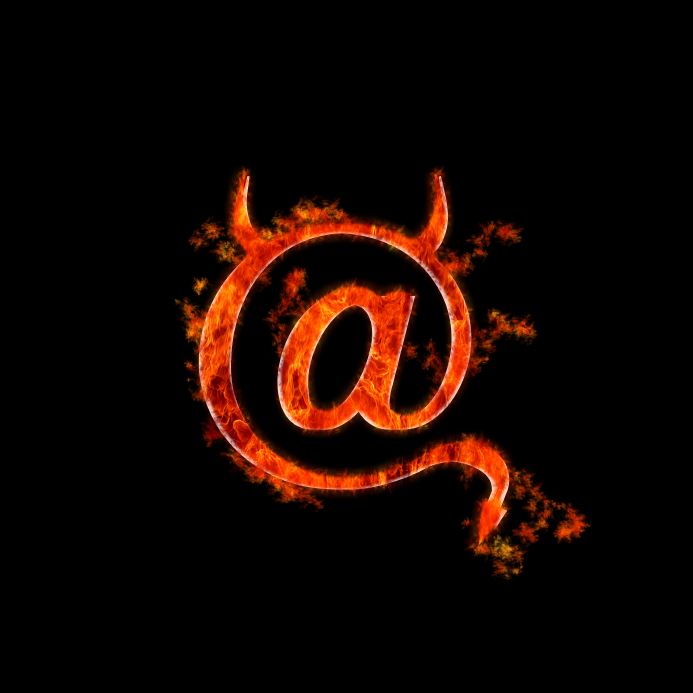 Last week, KrebsOnSecurity reported that investigators believe the source of the Target intrusion traces back to network credentials that Target had issued to Fazio Mechanical, a heating, air conditioning and refrigeration firm in Sharpsburg, Pa.  Multiple sources close to the investigation now tell this reporter that those credentials were stolen in an email malware attack at Fazio that began at least two months before thieves started stealing card data from thousands of Target cash registers.
Two of those sources said the malware in question was Citadel — a password-stealing bot program that is a derivative of the ZeuS banking trojan — but that information could not be confirmed. Through a PR firm, Fazio declined to answer direct questions for this story, and Target has declined to comment, citing an active investigation.
In a statement (PDF) issued last week, Fazio said it was "the victim of a sophisticated cyber attack operation," and further that "our IT system and security measures are in full compliance with industry practices."
There is no question that, like Target, Fazio Mechanical was the victim of cybercrime. But investigators close to the case took issue with Fazio's claim that it was in full compliance with industry practices, and offered another explanation of why it took the Fazio so long to detect the email malware infection: The company's primary method of detecting malicious software on its internal systems was the free version of Malwarebytes Anti-Malware.
To be clear, Malwarebytes Anti-Malware (MBAM) free is quite good at what it's designed to do – scan for and eliminate threats from host machines. However, there are two problems with an organization relying solely on the free version of MBAM for anti-malware protection: Firstly, the free version is an on-demand scanner that does not offer real-time protection against threats (the Pro version of MBAM does include a real-time protection component). Secondly, the free version is made explicitly for individual users and its license prohibits corporate use.
Fazio's statement also clarified that its data connection to Target was exclusively for electronic billing, contract submission and project management. The company did not specify which component(s) of Target's online operations that Fazio accessed externally, but a former employee at Target said nearly all Target contractors access an external billing system called Ariba, as well as a Target project management and contract submissions portal called Partners Online. The source said Fazio also would have had access to Target's Property Development Zone portal.
According to a former member of Target's security team who asked not to be identified, when a work order for an external vendor is created, the payment is collected through the Ariba system: Vendors log into Ariba, complete the necessary steps to close out the work order and they are later paid. But how would the attackers have moved from Target's external billing system into an internal portion of the network occupied by point-of-sale devices? The former Target network expert has a theory:
"I know that the Ariba system has a back end that Target administrators use to maintain the system and provide vendors with login credentials, [and] I would have to speculate that once a vendor logs into the portal they have active access to the server that runs the application," the source said. "Most, if not almost all, internal applications at Target used Active Directory (AD) credentials and I'm sure the Ariba system was no exception. I wouldn't say the vendor had AD credentials but that the internal administrators would use their AD login to access the system from inside. This would mean the sever had access to the rest of the corporate network in some form or another."
Last week's story about Fazio's role in the attack on Target mentioned that Target could be facing steep fines if it was discovered that the company was not in compliance with payment card industry (PCI) security standards. Among those is a requirement that merchants incorporate two-factor authentication for remote network access originating from outside the network by personnel and all third parties.
Another source who managed Target vendors for a number of years until quite recently said that only "in rare cases" would Target have required a vendor to use a one-time token or other two-factor authentication approach.
"Only the vendors in the highest security group — those required to directly access confidential information — would be given a token, and instructions on how to access that portion of the network," the source said, speaking on condition of anonymity.  "Target would have paid very little attention to vendors like Fazio, and I would be surprised if there was ever even a basic security assessment done of those types of vendors by Target."
But according to Avivah Litan, a fraud analyst at Gartner, Target wouldn't have needed to require vendors to use two-factor logins if the company believed it had taken steps to isolate the vendor portals from its payment network.
"In fairness to Target, if they thought their network was properly segmented, they wouldn't have needed to have two-factor access for everyone," Litan said. "But if someone got in there and somehow escalated their Active Directory privileges like you described, that might have [bridged] that segmentation."
OPEN-SOURCE INTEL
Many readers have questioned why the attackers would have picked on an HVAC firm as a conduit for hacking Target. The answer is that they probably didn't, at least at first. Many of these email malware attacks start with shotgun attacks that blast out email far and wide; only after the attackers have had time to comb through the victim list for interesting targets do they begin to separate the wheat from the chaff.
But Target may have inadvertently made it easier for the attackers in this case, in part by leaving massive amounts of internal documentation for vendors on its various public-facing Web properties that do not require a login. Indeed, many of these documents would be a potential gold mine of information for an attacker.