Malicious computer code that leverages a newly-patched security flaw in Oracle's Java software is set to be deployed later this week to cybercriminal operations powered by the BlackHole exploit pack. The addition of a new weapon to this malware arsenal will almost certainly lead to a spike in compromised PCs, as more than 3 billion devices run Java and many of these installations are months out of date.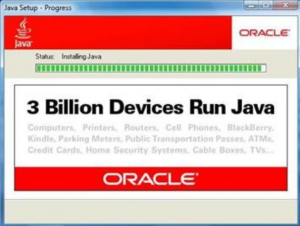 I first learned about the new exploit from a KrebsOnSecurity reader named Dean who works in incident response for a financial firm. Dean was trying to trace the source of an infected computer in his network; he discovered the culprit appeared to be a malicious ".jar" file. A scan of the jar file at Virustotal.com showed that it was detected by just one antivirus product (Avira), which flagged it as "Java/Dldr.Lamar.BD". The description of that threat says it targets a Javas vulnerability tagged as CVE-2012-1723, a critical bug fixed in Java 6 Update 33 and Java 7 Update 5.
The attack may be related to an exploit published for CVE-2012-1723 in mid-June by Michael 'mihi' Schierl. But according to the current vendor of the BlackHole exploit pack, the exact exploit for this vulnerability has only been shared and used privately to date. Reached via instant message, the BlackHole author said the new Java attack will be rolled into a software update to be made available on July 8 to all paying and licensed users of BlackHole.