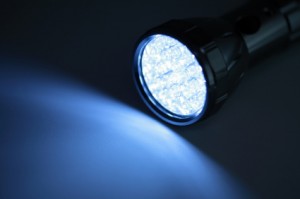 A number of readers recently have written in to say their banks  have urged customers to install a security program called Rapport as a way to protect their online bank accounts from fraud. The readers who pinged me all said they didn't know much about this product, and did I recommend installing it? Since it has been almost two years since I last reviewed the software, I thought it might be useful to touch base with its creators to see how this program has kept pace with the latest threats.
The basics elements of Rapport – designed by a company called Trusteer — haven't changed much. As I wrote in May 2008, the software works by assuming control over the application programming interfaces or APIs in Windows, the set of tools which allow software developers to create programs that interact with key Windows functionalities.
From that 2008 piece:
"Some of today's nastiest data-stealing malware works by hijacking these Windows APIs. For example, keyloggers simply hijack or 'hook' the Windows API that handles the transmission of data from user interfaces, such as the keyboard and mouse. A more advanced type of malware – known as a 'form grabber' – hijacks the 'WinInet' API – which sets up the SSL (think https://) transaction between the user's browser and the encrypted Web site. By hijacking this API, a form grabber can rip out usernames and passwords even when the user is submitting them into a site that encrypts the data during transmission because it grabs that information at the lower level of the operating system, before it is encrypted.

Trusteer's software examines these and other vital Windows APIs to see if any other process is trying to intercept sensitive data. It then blocks those that do."
I spoke last week with Trusteer CEO Mickey Boodaei about his company's software, how it has changed over the years, and what's new about it.
BK: A lot of customers are being asked to download the software and don't know much about Trusteer or Rapport. One customer wrote in banked at BBVA, and another was with Fifth Third. Both banks very recently had multiple customers lose hundreds of thousands of dollars to the sort of online banking fraud I've been writing about lately.
MB: Well, the more press coverage we get, the more it will help build familiarity with our brand among consumers.
BK: Since we last talked, you were working with just a handful of banks — such as ING. Can you talk about how the business has grown and who you're partnering with now?
MB: Over the last year in the U.S., we've been seeing a significant change in the amount of interest we're getting from banks, especially around business banking. It looks like banks are getting really worried about it, as many have seen fairly significant fraud losses. Right now in North America we have around 50 banks using our technology, and few others in the United Kingdom.
Read on after the jump for my thoughts on this software, and a discussion of some of the malware that specifically targets Rapport.