Microsoft on Tuesday released 16 software updates to fix more than 60 security holes in various flavors of Windows and other Microsoft products. Adobe also has security patches available for Flash Player, Acrobat and Reader users.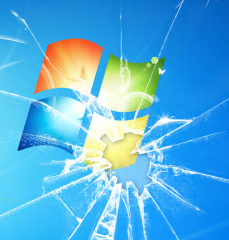 As per usual, most of the critical flaws — those that can be exploited by malware or miscreants without any help from users — reside in Microsoft's Web browsers Edge and Internet Explorer.
This week's patch batch addresses two flaws of particular urgency: One is a zero-day vulnerability (CVE-2018-8589) that is already being exploited to compromise Windows 7 and Server 2008 systems.
The other is a publicly disclosed bug in Microsoft's Bitlocker encryption technology (CVE-2018-8566) that could allow an attacker to get access to encrypted data. One mitigating factor with both security holes is that the attacker would need to be already logged in to the targeted system to exploit them.
Of course, if the target has Adobe Reader or Acrobat installed, it might be easier for attackers to achieve that log in. According to analysis from security vendor Qualys, there is now code publicly available that could force these two products to leak a hash of the user's Windows password (which could then be cracked with open-source tools). A new update for Acrobat/Reader fixes this bug, and Adobe has published some mitigation suggestions as well. Continue reading →