Adobe and Microsoft separately issued updates on Tuesday to fix a slew of security flaws in their products. Adobe patched dozens of holes in its Flash Player, Acrobat and Reader products. Microsoft pushed fixes to address dozens of vulnerabilities in Windows and related software.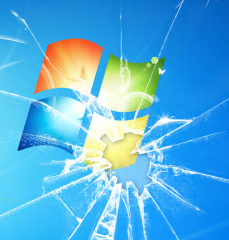 The biggest change this month for Windows users and specifically for people responsible for maintaining lots of Windows machines is that Microsoft has replaced individual security bulletins for patches with a single "Security Update Guide."
This change follows closely on the heels of a move by Microsoft to bar home users from selectively downloading specific updates and instead issuing all monthly updates as one big patch blob.
Microsoft's claims that customers have been clamoring for this consolidated guide notwithstanding, many users are likely to be put off by the new format, which seems to require a great deal more clicking and searching than under the previous rubric. In any case, Microsoft has released a FAQ explaining what's changed and what folks can expect under the new arrangement.
By my count, Microsoft's patches this week address some 46 security vulnerabilities, including flaws in Internet Explorer, Microsoft Edge, Windows, Office, Visual Studio for Mac, .NET Framework, Silverlight and Adobe Flash Player.
At least two of the critical bugs fixed by Microsoft this month are already being exploited in active attacks, including a weakness in Microsoft Word that is showing up in attacks designed to spread the Dridex banking trojan.
Finally, a heads up for any Microsoft users still running Windows Vista: This month is slated to be the last that Vista will receive security updates. Vista was first released to consumers more than ten years ago — in January 2007 — so if you're still using Vista it might be time to give a more modern OS a try (doesn't have to be Windows…just saying). Continue reading →