Microsoft today issued 13 patch bundles to fix roughly four dozen security vulnerabilities in Windows and associated software. Separately, Adobe pushed updates to fix a slew of critical flaws in its Flash Player and Adobe Air software, as well as patches to fix holes in Adobe Reader and Acrobat.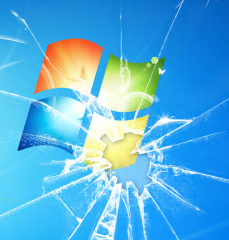 Three of the Microsoft patches earned the company's most dire "critical" rating, meaning they fix flaws that can be exploited to break into vulnerable systems with little or no interaction on the part of the user. The critical patches plug at least 30 separate flaws. The majority of those are included in a cumulative update for Internet Explorer. Other critical fixes address problems with the Windows OS, .NET, Microsoft Office, and Silverlight, among other components.
According to security vendor Shavlik, the issues address in MS15-044 deserve special priority in patching, in part because it impacts so many different Microsoft programs but also because the vulnerabilities fixed in the patch can be exploited merely by viewing specially crafted content in a Web page or a document. More information on and links to today's individual updates can be found here.
Adobe's fix for Flash Player and AIR fix at least 18 security holes in the programs. Updates are available for Windows, OS X and Linux versions of the software. Mac and Windows users, the latest, patched version is v. 17.0.0.188.  Continue reading →