Adobe and Microsoft today each issued updates to fix critical security flaws in their products. Adobe's got fixes for Acrobat and Flash Player ready. Microsoft's patch bundle for October includes fixes for at least five separate "zero-day" vulnerabilities — dangerous flaws that attackers were already exploiting prior to today's patch release. Also notable this month is that Microsoft is changing how it deploys security updates, removing the ability for Windows users to pick and choose which individual patches to install.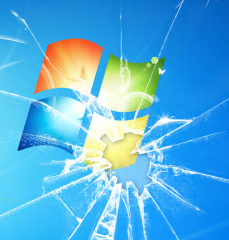 Zero-day vulnerabilities describe flaws that even the makers of the targeted software don't know about before they start seeing the flaws exploited in the wild, meaning the vendor has "zero days" to fix the bugs.
According to security vendor Qualys, Patch Tuesday updates fix zero-day bugs in Internet Explorer and Edge — the default browsers on different versions of Windows. MS16-121 addresses a zero-day in Microsoft Office. Another zero-day flaw affects GDI+ — a graphics component built into Windows that can be exploitable through the browser. The final zero-day is present in the Internet Messaging component of Windows.
Starting this month, home and business Windows users will no longer be able to pick and choose which updates to install and which to leave for another time. For example, I've often advised home users to hold off on installing .NET updates until all other patches for the month are applied — reasoning that .NET updates are very large and in my experience have frequently been found to be the source of problems when applying huge numbers of patches simultaneously.
But that cafeteria-style patching goes out the…err…Windows with this month's release. Microsoft made the announcement in May of this year and revisited the subject again in August to add more detail behind its decision:
"Historically, we have released individual patches for these platforms, which allowed you to be selective with the updates you deployed," wrote Nathan Mercer, a senior product marketing manager at Microsoft. "This resulted in fragmentation where different PCs could have a different set of updates installed leading to multiple potential problems:

Various combinations caused sync and dependency errors and lower update quality

Testing complexity increased for enterprises

Scan times increased

Finding and applying the right patches became challenging

Customers encountered issues where a patch was already released, but because it was in limited distribution it was hard to find and apply proactively

By moving to a rollup model, we bring a more consistent and simplified servicing experience to Windows 7 SP1 and 8.1, so that all supported versions of Windows follow a similar update servicing model. The new rollup model gives you fewer updates to manage, greater predictability, and higher quality updates. The outcome increases Windows operating system reliability, by eliminating update fragmentation and providing more proactive patches for known issues. Getting and staying current will also be easier with only one rollup update required. Rollups enable you to bring your systems up to date with fewer updates, and will minimize administrative overhead to install a large number of updates."
Microsoft's patch policy changes are slightly different for home versus business customers. Consumers on Windows 7 Service Pack 1 and Windows 8.1 will henceforth receive what Redmond is calling a "Monthly Rollup," which addresses both security issues and reliability issues in a single update. The "Security-only updates" option — intended for enterprises and not available via Windows Update —  will only include new security patches that are released for that month. 
What this means is that if any part of the patch bundle breaks, the only option is to remove the entire bundle (instead of the offending patch, as was previously possible). I have no doubt this simplifies things for Microsoft and likely saves them a ton of money, but my concern is this will leave end-users unable to apply critical patches simply due to a single patch breaking something. Continue reading →