Microsoft's most recent anti-botnet campaign — a legal sneak attack against dozens of ZeuS botnets — seems to have ruffled the feathers of many in security community. The chief criticism is that the Microsoft operation exposed sensitive information that a handful of researchers had shared in confidence, and that countless law enforcement investigations may have been delayed or derailed as a result. In this post, I interview a key Microsoft attorney about these allegations.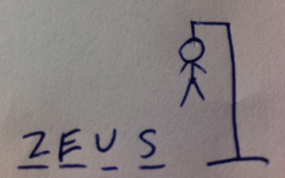 Since Microsoft announced Operation B71, I've heard from several researchers who said they were furious at the company for publishing data on a group of hackers thought to be behind a majority of the ZeuS botnet activity — specifically those targeting small to mid-sized organizations that are getting robbed via cyber heists. The researchers told me privately that they believed Microsoft had overstepped its bounds with this action, using privileged information without permission from the source(s) of that data (many exclusive industry discussion lists dedicated to tracking cybercriminal activity have strict rules about sourcing and using information shared by other members).
At the time, nobody I'd heard from with complaints about the action wanted to speak on the record. Then, late last week, Fox IT, a Dutch security firm, published a lengthy blog post blasting Microsoft's actions as "irresponsible," and accusing the company of putting its desire for a public relations campaign ahead of its relationship with the security industry.
"This irresponsible action by Microsoft has led to hampering and even compromising a number of large international investigations in the US, Europe and Asia that we knew of and also helped with," wrote Michael Sandee, Principal Security Expert at Fox IT. "It has also damaged and will continue to damage international relationships between public parties and also private parties. It also sets back cooperation between public and private parties, so called public private partnerships, as sharing will stop or will be definitely less valuable than it used to be for all parties involved."
Sandee said that a large part of the information that Microsoft published about the miscreants involved was sourced from individuals and organizations without their consent, breaking various non-disclosure agreements (NDAs) and unspoken rules.
"In light of the whole Responsible Disclosure debate  [link added] from the end of Microsoft this unauthorized and uncoordinated use and publication of information protected under an NDA is obviously troublesome and shows how Microsoft only cares about protecting their own interests," Sandee wrote.
Given the strong feelings that Microsoft's actions have engendered in the Fox IT folks and among the larger security community, I reached out to Richard Boscovich, a former U.S. Justice Department lawyer who was one of the key architects of Microsoft's legal initiative against ZeuS. One complaint I heard from several researchers who believed that Microsoft used and published data they uncovered was that the company kept the operation from nearly everyone. I asked Boscovich how this operation was different from previous actions against botnets such as Rustock and Waledac.
Boscovich: It's essentially the same approach we've done in all the other operations. The problem that I think some people have is that due to the type of operation, we can't have the entire community involved. That's for several reasons. One is operational security. The bigger the number of people involved, the more likely is that is someone will make a mistake and say something that could jeopardize all of the work that everyone has done. Also, we're making representations to a federal court that this is an ex-parte motion and very limited people know about it. If you have multiple people knowing, and the entire security community knows, let's say we submit declarations from 30-40 people. A court may say, 'Well there's a lot of people here who know about this, so isn't this information that's already publicly available? Don't these people know you're looking at them already?' We're really asking for an extraordinary remedy: an ex-parte TRO [temporary restraining order] is a very high standard. We have to show an immediate threat and harm, ongoing, so much so that we can't even give the other side notice that we're going to sue them and take away their property.
The other concern is more operational. When I was in the Justice Department — I was there for just shy of 18 years — we even compartmentalized operations there. Information was shared on a need-to-know basis, to make sure the operation would be a success and that there wouldn't be any inadvertent leaks. It wasn't because we didn't trust people, but because people sometimes make mistakes. So in this operation, just like the others, we engaged with industry partners, academic partners, and some of those who wished to be open, and others who preferred to do things behind the scenes.