The national news media has been consumed of late with reports of Russian hackers breaking into networks of the Democratic National Committee. Lest the Republicans feel left out of all the excitement, a report this past week out of The Netherlands suggests Russian hackers have for the past six months been siphoning credit card data from visitors to the Web storefront of the National Republican Senatorial Committee (NRSC).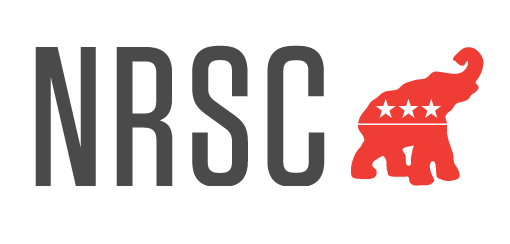 That's right: If you purchased a "Never Hillary" poster or donated funds to the NRSC through its Web site between March 2016 and the first week of this month, there's an excellent chance that your payment card data was siphoned by malware and is now for sale in the cybercrime underground.
News of the break-in comes from Dutch researcher Willem De Groot, co-founder and head of security at Dutch e-commerce site byte.nl. De Groot said the NRSC was one of more than 5,900 e-commerce sites apparently hacked by the same actors, and that the purloined card data was sent to a network of servers operated by a Russian-language Internet service provider incorporated in Belize.
De Groot said he dissected the malware planted on the NRSC's site and other servers (his analysis of the malware is available here) and found that the hackers used security vulnerabilities or weak passwords to break in to the various e-commerce sites.
The researcher found the malware called home to specific Web destinations made to look like legitimate sites associated with e-commerce activity, such as jquery-cloud[dot]net, visa-cdn[dot]com, and magento-connection[dot]com.
"[The attackers] really went out of their way to pick domain names that look legitimate," De Groot said.
The NRSC did not respond to multiple requests for comment, but a cached copy of the site's source code from October 5, 2016 indicates the malicious code was on the site at the time (load this link, click "view source" and then Ctrl-F for "jquery-cloud.net").
A majority of the malicious domains inserted into the hacked sites by the malware map back to a few hundred Internet addresses assigned to a company called dataflow[dot]su.
Dataflow markets itself as an "offshore" hosting provider with presences in Belize and The Seychelles. Dataflow has long been advertised on Russian-language cybercrime forums as an offshore haven that offers so-called "bulletproof hosting," a phrase used to describe hosting firms that court all manner of sites that most legitimate hosting firms shun, including those that knowingly host spam and phishing sites as well as malicious software.
De Groot published a list of the sites currently present at Dataflow. The list speaks for itself as a collection of badness, including quite a number of Russian-language sites selling synthetic drugs and stolen credit card data.
According to De Groot, other sites that were retrofitted with the malware included e-commerce sites for the shoe maker Converse as well as the automaker Audi, although he says those sites and the NRSC's have been scrubbed of the malicious software since his report was published. Continue reading →