The data breach disclosed in March by security firm RSA received worldwide attention because it highlighted the challenges that organizations face in detecting and blocking intrusions from targeted cyber attacks. The subtext of the story was that if this could happen to one of the largest and most integral security firms, what hope was there for organizations that aren't focused on security?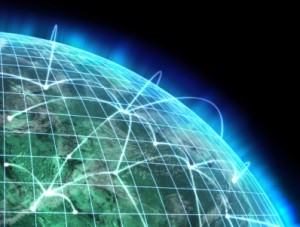 Security experts have said that RSA wasn't the only corporation victimized in the attack, and that dozens of other multinational companies were infiltrated using many of the same tools and Internet infrastructure. But so far, no one has been willing to talk publicly about which other companies may have been hit.  Today's post features a never-before-published list of those victim organizations. The information suggests that more than 760 other organizations had networks that were compromised with some of the same resources used to hit RSA. Almost 20 percent of the current Fortune 100 companies are on this list.
Since the RSA incident was disclosed, lawmakers in the U.S. Congress have taken a renewed interest in so-called "advanced persistent threat" or APT attacks. Some of the industry's top security experts have been summoned to Capitol Hill to brief lawmakers and staff about the extent of the damage. The information below was shared with congressional staff.
Below is a list of companies whose networks were shown to have been phoning home to some of the same control infrastructure that was used in the attack on RSA. The first victims appear to have begun communicating with the attacker's control networks as early as November 2010.
A few caveats are in order here. First, many of the network owners listed are Internet service providers, and are likely included because some of their subscribers were hit. Second, it is not clear how many systems in each of these companies or networks were compromised, for how long those intrusions persisted, or whether the attackers successfully stole sensitive information from all of the victims. Finally, some of these organizations (there are several antivirus firms mentioned  below) may be represented because they  intentionally compromised internal systems in an effort to reverse engineer malware used in these attacks.
Among the more interesting names on the list are Abbott Labs, the Alabama Supercomputer Network, Charles Schwabb & Co., Cisco Systems, eBay, the European Space Agency, Facebook, Freddie Mac, Google, the General Services Administration, the Inter-American Development Bank, IBM, Intel Corp., the Internal Revenue Service (IRS), the Massachusetts Institute of Technology, Motorola Inc., Northrop Grumman, Novell, Perot Systems, PriceWaterhouseCoopers LLP, Research in Motion (RIM) Ltd., Seagate Technology, Thomson Financial, Unisys Corp., USAA, Verisign, VMWare, Wachovia Corp., and Wells Fargo & Co.
At the end of the victim list is a pie chart that shows the geographic distribution of the command and control networks used to coordinate the attacks. The chart indicates that the overwhelming majority of the C&Cs are located in or around Beijing, China.
302-DIRECT-MEDIA-ASN
8e6 Technologies, Inc.
AAPT AAPT Limited
ABBOTT Abbot Labs
ABOVENET-CUSTOMER – Abovenet Communications, Inc
ACCNETWORKS – Advanced Computer Connections
ACEDATACENTERS-AS-1 – Ace Data Centers, Inc.
ACSEAST – ACS Inc.
ACS-INTERNET – Affiliated Computer Services
ACS-INTERNET – Armstrong Cable Services
ADELPHIA-AS – Road Runner HoldCo LLC
Administracion Nacional de Telecomunicaciones
AERO-NET – The Aerospace Corporation
AHP – WYETH-AYERST/AMERICAN HOME PRODUCTS
AIRLOGIC – Digital Magicians, Inc.
AIRTELBROADBAND-AS-AP Bharti Airtel Ltd., Telemedia Services
AIS-WEST – American Internet Services, LLC.
AKADO-STOLITSA-AS _AKADO-Stolitsa_ JSC
ALCANET Corporate ALCANET Access
ALCANET-DE-AS Alcanet International Deutschland GmbH
ALCATEL-NA – Alcanet International NA
ALCHEMYNET – Alchemy Communications, Inc.
Alestra, S. de R.L. de C.V.
ALLIANCE-GATEWAY-AS-AP Alliance Broadband Services Pvt. Ltd.,Alliance Gateway AS,Broadband Services Provider,Kolkata,India
ALMAZAYA Almazaya gateway L.L.C
AMAZON-AES – Amazon.com, Inc.
AMERITECH-AS – AT&T Services, Inc.
AMNET-AU-AP Amnet IT Services Pty Ltd
ANITEX-AS Anitex Autonomus System
AOL-ATDN – AOL Transit Data Network
API-DIGITAL – API Digital Communications Group, LLC
APOLLO-AS LATTELEKOM-APOLLO
APOLLO-GROUP-INC – University of Phoenix
APT-AP AS
ARLINGTONVA – Arlington County Government